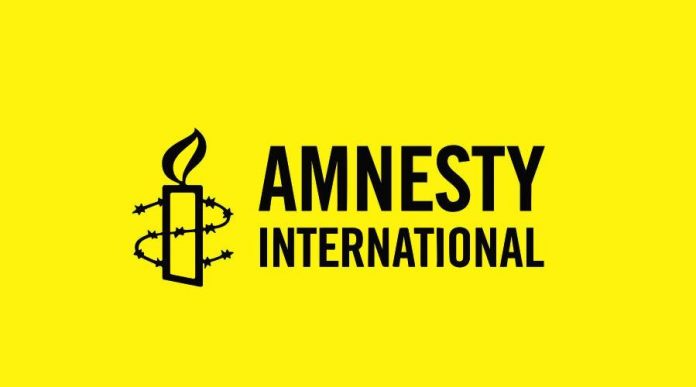 Human rights watchdog, Amnesty International, has charged security forces in the country immediately end the intimidation, harassment and attacks on peaceful protesters.
The group had alleged that at least 10 people were killed and hundreds injured during ongoing nationwide protests demanding an end to police brutality and corruption.
Since October 8, Nigerians have been occupying the streets of major towns and cities across 21 states of the country, demanding an end to police brutality, extrajudicial executions and extortion by the Special Anti-Robbery Squad (SARS), a unit of the Nigerian police tasked with fighting violent crimes.
"These protesters have been met with violence and excessive use of force. Nigerians who took to the streets have had enough of the lawless activities of SARS, and what they deserve is tangible reforms that will protect the human rights of the people. Nigerians are skeptical of authorities' pledge to end police atrocities because the past claims of reforming SARS have turned out to be empty words," said Director, Amnesty International Nigeria, Ms Osai Ojigho.
She contended that the fact that the police are still using excessive force on peaceful protesters, leading to injuries and deaths in Lagos, Ughelli, Abuja and Ogbomosho, throws through the window claims of any commitment to ending violations of human rights by Nigeria police.
"Firing live ammunition, water cannon, throwing tear gas into crowds, beating and arresting protesters is contrary to the Nigerian Constitution of 1999 [as amended] and international standards. Journalists were also targeted, beaten and their filming equipment was either confiscated or destroyed," Ojigho said.
She noted that the rights to freedom of expression and peaceful assembly are guaranteed by the Nigerian Constitution, adding that it is completely unacceptable for the police whose duty is to protect lives and property and uphold the rule of law, to use excessive force against protesters.
Ojigho directed the federal government to immediately direct all security forces to protect peaceful protesters and refrain from attacking them.
"In response to the nationwide protests, the Inspector General of Police on 11 October 2020, dissolved the Special Anti-Robbery Squad (SARS) and called for the immediate redeployment of all SARS officers to other units.
"Despite the pronouncement and increasingly brutal repression of the demonstrations, thousands of Nigerians continue to protest. They are demanding the release of all arrested protesters, justice for victims of police brutality and adequate compensation for the victims and their families, as well as prosecution of those suspected to be responsible.
"Over the past five years, the Federal Government has promised to reform SARS several times. Despite these pledges of reform and accountability for violations, Amnesty International's report
shows that SARS officers continue to commit human rights violations with impunity.
"Anyone suspected to be responsible must be brought to justice in fair trials. Law enforcement officials must comply at all times with international human rights standards on policing, in particular the UN Code of Conduct for Law Enforcement Officials and the UN Basic Principles on the Use of Force and Firearms by Law Enforcement Officials, and in particular must respect, protect and ensure the rights to life, liberty, personal security and physical integrity and to freedom of expression and peaceful assembly.
"We call on the Nigerian authorities to listen to the demands of their people and promptly, thoroughly, impartially, effectively and transparently investigate all cases of human rights violations by the police, including the unlawful killings of the #EndSARS protesters," said Osai Ojigho.