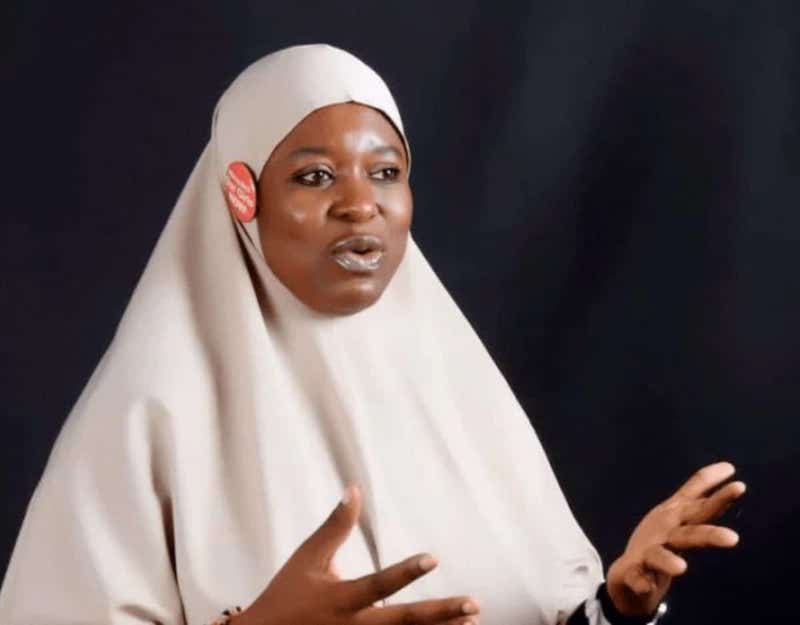 A civil rights leader and Co-convener of the Bring Back our Girls campaign, Mrs. Aisha Yesufu has called for absolute reform of the whole police system in the country.
Yesufu, who led #EndSARS protest at the Police Headquarters in Abuja last Saturday, said the Special Anti Robbery Squad (SARS) should not just be disbanded and redeployed because they will continue their brutality if they are deployed to other units.
Yesufu, who was a guest on the Morning Show on ARISE NEWS yesterday, expressed dismay as to how morally depraved some of the officials had become, as they not only shot and fired tear gas as protesters, but went ahead to destroy their property.
She regretted that though the president and Inspector General of Police had announced the disbandment of SARS, the men are still attacking protesters, saying "that means they are not listening to the president and the IG, who then are they listening to?"
According to her, the protests started because Nigerian youths are angry and they should be listened to. "We failed them; we didn't give them a country where they can thrive; where they can compete favourably with their counterparts from other parts of the world and yet, all they are saying is that they want to live and they are still being killed while they are demanding that they want to live."
Part of the police reform, she said will be the recruitment of educated people, who possess at least a bachelor's degree into the police force and other security agencies; the introduction of state and community police so that state governors will be responsible for the safety of their citizens; as well as improved welfare of the police.
She noted that the recruits are trained in an inhumane way, so they think it is normal and their living condition is poor and they are arrogant. She added that psychological evaluation is very necessary for policeman.
However, she said there are some that cannot be retrained. "You cannot retrain someone who had gone out and killed people in cold blood. Some of them are serial killers; some of them have killed repeatedly and they derive joy, they tell you how much of that goes on."
She also demanded he release of the protesters that were arrested; investigation into the cases of Police brutality and prosecution of the perpetrators; as well as an end to the brutality, and synergy between the people and the police.
"The police must understand that their allegiance is to Nigeria and Nigerians, not to the president and the ruling party," she said.