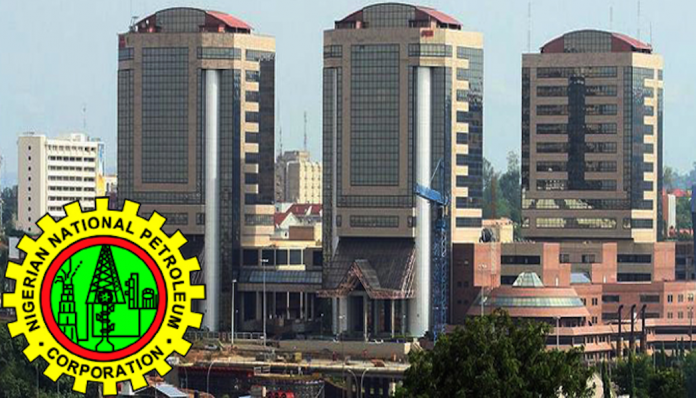 By Emmanuel Addeh
The Nigerian National Petroleum Corporation (NNPC) and its subsidiary, the Integrated Data Services Limited (IDSL) said they are continuing the search towards attaining a $10 per barrel production cost with the deployment of several cost-cutting measures.
The Chief Operating Officer, Upstream, NNPC, Mr Adokiye Tombomieye and the Managing Director of IDSL, Mr Ayebateke Bariwei, both spoke during a webinar, the third in the series organised by the NNPC subsidiary, tagged: "Leveraging Digital Technology to Improve Asset Management Efficiency." They agreed that the efficient use of technology was one inevitable way to achieve the target by next year.
The COO noted that in the last decade, lack of effective technology solutions and uncertainties surrounding the fiscal and rising operational costs had continued to impact on hydrocarbon exploitation, but said that the current downturn in the global market will fast-track its adoption.
"In order to become more efficient, the call for digital revolution in both the digital and commercial area has become very evident. We need to look at our unit operating cost in terms of producing oil among all other producers across the world.
"There have been significant efforts to reduce unit cost over the years and we have had as high as $41 per barrel as far as 2014 and it went to $28 in 2019. Today, the industry average cost is about 21 per cent above the global average in 2019 from available data," Tombomieye noted.
He said that the recent fall in the international crude oil prices calls for a drastic approach in appraising cost of doing business, adding that the NNPC has now taken the bull by the horn to remain afloat in business.
He added that the unit cost target remains $10, stressing that with the use of technology, resource sharing promotion and reconsidering asset security architecture and renegotiation of contracts, the NNPC will hit and exceed the target.
To achieve this, he said that the corporation must be transparent and accountable, which he said it's already doing.
Tombomieye, maintained that the downturn has afforded NNPC the opportunity to re-strategise, and centre its operations around data and remote monitoring technologies.
"This real-time solution will eliminate bottlenecks in accessing quality data and creation of a centralised storage of data to enhance decision making and entrench transparency. To do this, there must be process transparency and efficiency, high performance system as well as attention to usable assets," he stated
In his contribution, the IDSL MD reiterated that the mission of the company was to do any job given it transparently and make sure it exceeds expectations, including in acquiring, processing and interpreting data and its application.
He said to survive, the company was embarking on an aggressive revenue drive, reduce cost and increase market share in data management.
He explained that the company must work hard to ensure that apart from now, the coming generations have adequate data to work with.
"We are also launching aggressively into the international business community to provide all our services and collaborate with the industry to generate ideas.
"Data is critical if we have to excel in operations. A lot of technology is already available in the industry for use. We will use them for process re-engineering and efficiency and continuous improvement.
"We will reduce operational cost, improve asset availability and maximise asset value. The bottom line is to make sure the oil and gas industry production per unit is reduced to less than $10 per barrel by 2021" he stated.
Group General Manager, Information Division, Mr. Danladi Inuwa, who spoke in the same vein, said anything that happens in the oil industry affects other sectors of the economy, stressing that leveraging on digital technology was inevitable.
"Our cost of production in the country ranges between $21 and $30 per barrel while our contracting circle ranges between 24 and 36 months" he noted.
He said that as a result of the crisis in the oil industry, the country's revenue had fallen drastically by almost 60 per cent which had prompted budget cuts.
However, he noted that human resources related spending still accounted for about 50 per cent of the expenditure per unit operating costs, listing direct handling, transportation, logistics etc as responsible for less than 25 per cent of total operating cost.