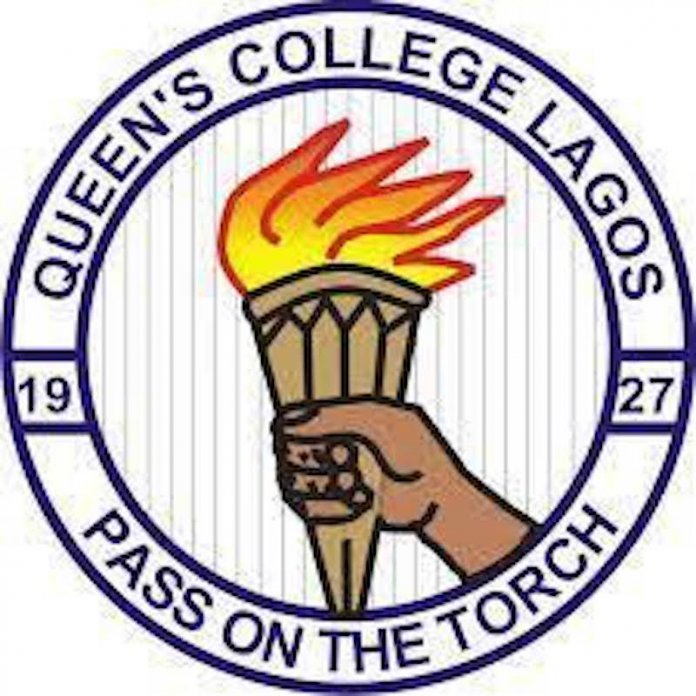 By Uchechukwu Nnaike
The Principal, Queen's College Lagos, Dr. Tokunbo Yakubu-Oyinloye has stated that the COVID-19 pandemic has brought out the ingenuity, hidden talents, initiatives and resourcefulness in many of her teachers, despite the lockdown and social distancing.
She noted that exposing the teachers more to ICT through constant trainings, would further assist them in reaching their peak and becoming globally competitive.
Yakubu-Oyinloye disclosed this at the 2020 World Teachers' Day celebration at the college on Monday with the theme 'Teachers: Leading in Crisis, Reimagining the Future'.
She said teachers are always leading, whether there is crisis or not, adding that this year's theme is very apt, considering the current pandemic.
She stated that the COVID-19 pandemic has put teachers on their toes and made them exploit more ways to impart knowledge in students, which eventually yielded positive results.
"Innovation was the name of the game during the lockdown period. I am proud to state that Queen's College teachers rose to the occasion and provided e-learning for students, both through video recordings and through teaching on telegram which I came up with.
"These teachers indeed won my respect and that of the parents as I can say that they blazed the trail in telegram teaching as other schools learnt from us and replicated same in their schools," she stated.
She noted that in furtherance of the e-learning, the teachers took out time to deploy their brains, energy and resources to come up with lessons that were taught in front of the camera and then uploaded on the school portal for students to watch at their convenience in the comfort of their homes.
The principal said currently, the college has over 300 teaching videos that students could play and listen to, adding that technology was also deployed in getting materials from the internet to spice up the teachings.
She added that lessons on telegram were taught through various methods using voice notes, word documents, posting of pictures and others.
According to her, a number of the teachers learnt new skills during the period in a bid to engage their students more effectively.
"I commend you all for your diligence and willingness to try new things. I must also mention that quite a number of students enjoyed the telegram classes because they were interactive and some teachers made it even more interesting.
"Today, while we are celebrating all Queen's College noble teachers, we will specially recognise those who excelled in video recording and in teaching on the telegram.
"'I want to encourage all teachers not to be afraid of trying or learning new things, new methods, new technologies. We are in a world where things are moving and changing at a fast pace. We need to be able to adapt to the times and ensure that we do not be one obsolete or redundant.
"Wherever there is crisis, we teachers must be at the forefront in proffering and providing solutions. We have to take our place in reimagining the future because definitely, the future is going to be different from what it was in the past. We must look ahead at all times and be prepared," she said.
Yakubu-Oyinloye also commended the federal government for being supportive all through the period of the lockdown, especially by providing access to facilities that enhanced the e-learning.
An IT expert, Prof. Moses Akanbi, who was the guest speaker, urged the teachers to remain upbeat and always develop and motivate themselves.
According to Akanbi, a Professor of Mathematics, Lagos State University (LASU), one of the major ways for the teachers to do things differently and remain relevant in their chosen career is to imbibe the culture of critical thinking.
"Being also a teacher, my major part is to encourage them about the profession or chosen career because we found out that several of our teachers are not self-motivated.
"They are not motivated about the profession, they look forward to other professions because of the welfare package, monetary value and the prestige in the society and all the rest, but I was able to talk to them about some of the personal experiences I have had over the years as a teacher.
"One of my students who was not doing well, as she got connected with me and I began to mentor her, she was able to improve her academic performance, went for service where she was posted to a school where there were no classrooms and she took it upon herself raised the money to build classrooms by talking to the villagers.
"That made her to earn a state award and eventually a national award. That translates to automatic employment by the FG and scholarship for her master's and PhD in any university of her choice anywhere in the world.
"My message therefore to the teachers is for them to be self- motivated and prepare for what lies ahead. Such things as character development, citizenship and critical thinking. Critical thinking on its part is very crucial, as it is through it that one will be able to simplify, that is, break the concept you want to teach the students down to the end and this of course will make them comprehend better thereby contribute in building the nation," he said.
The Chairman of the Parent Teacher Association of the college, Mr. Adewuyi lauded the teachers for their resilience and resourcefulness, especially during the pandemic, adding that as a result, the association has sponsored four awards for teachers.
He added that aside the awards, all the teachers would be rewarded with some token.
The high point of the event was the distribution of various categories of gifts to teachers, ranging from bedside lamps, rechargeable fans and dining sets, among others.