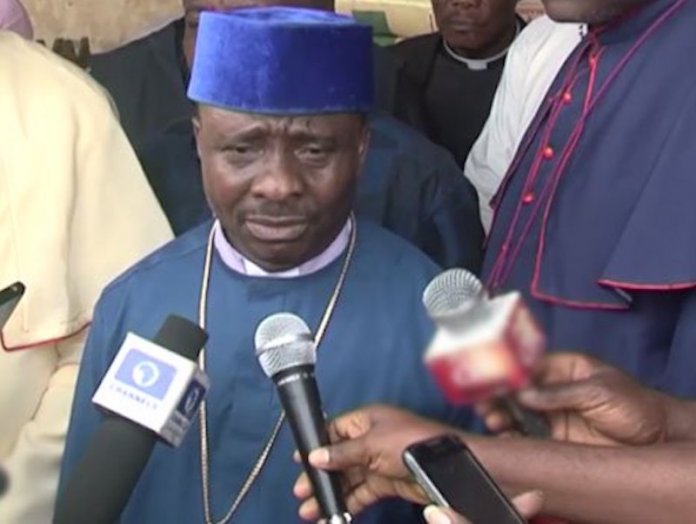 Kuni Tyessi in Abuja
The President of the Christian Association of Nigeria (CAN) Rev. Dr. Samson Olasupo Ayokunle, has said surviving the COVID-19 pandemic is enough reason to make every Nigerian celebrate the 60th Independence anniversary of Nigeria.
While encouraging Nigerians not to despair in the face of the progress and development made so far, he said the ratio of those who have died and those who got infected despite the Nigerian population is an outstanding proof of the mercy of God on the country.
Ayokunle, who stated this yesterday during the New Estate Baptist Church, Abuja 2020 maiden leadership conference in commemoration of Nigeria's 60th Independence anniversary with the theme: 'Influencing the nation- salt of the earth, light of the world', said even the prediction of the World Health Organisation (WHO) concerning Nigeria and the pandemic was defeated, and that should call for celebration.
However, he said the government must promote love among Nigerians, bearing in mind that as a multi ethnic country with over 500 ethnic groups, the only binding force for peace and sustainable development is love.
According to him, "Even if there was nothing to celebrate in the past, we need to celebrate the fact that the pandemic did not wipe us out. WHO predicted that the pandemic will kill about 30million in Nigeria alone, and not even Africa. I don't know whether the organisation thought it is God, but God surprised them.
"The people with technological know-how and medical advancement are the ones being destroyed by the pandemic with reckless abandon. For those of us who didn't have the power but have God to look up to have not been disappointed as God has been faithful to us.
"In fact, it's a success story for Africa, particularly Nigeria. As populous as we are, you can compare the rate of people who died to those who got infected and you can see the outstanding mercy of God in Nigeria. So celebrate life if you cannot celebrate any other thing.
"Beyond that, we have achieved developments, but we are not where we are supposed to be. So appreciate the little that you have and celebrate God."
The CAN leader added that: "The government should promote love among Nigerians. Nigeria is a multi-ethnic country with over 500 ethnic groups. For all of them to be together and remain one-there's only one binding force and that is love. So, there's need to preach and practice love by not discriminating against any ethnic or religious group. This is how we can do justice to our togetherness," he added.
Also, Senior Pastor of the church, Rev. Dr. Idowu Akintola, in his speech, said the conference, which is based on leadership, is one of the tenets of Christianity which deals with establishing godliness in leadership.