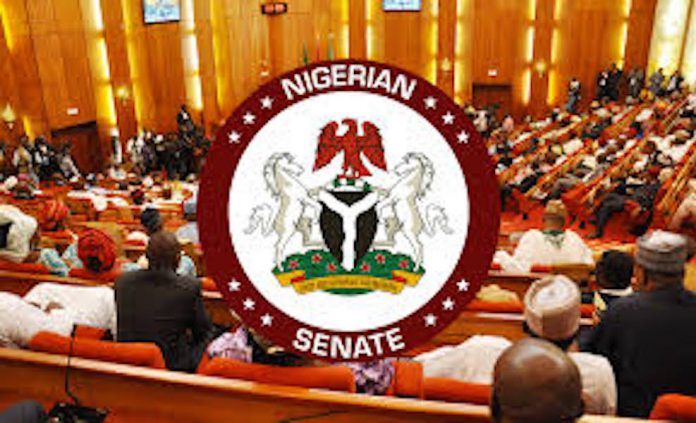 By Deji Elumoye
The Senate at the weekend canvassed a complete overhaul of the Nigerian journalism profession to guard against its ship from imminent sinking.
The Chairman, Senate Committee on Media and Public Affairs, Senator Ajibola Basiru, who spoke at a Senate Press Corps Retreat in Lokoja, the Kogi State capital, said series of unprofessional conducts of journalists are sinking the ship of the profession.
Senator Basiru in a paper entitled:
"Governance: How Watchful are the Watchdogs in Ensuring Accountability and Transparency?" said the ship of journalism in Nigeria needs to be re- navigated properly along the routes of professionalism and objectivity in preventing it from capsizing.
He said: "The ship of journalism is sinking and it is sinking very fast and something drastic has to be done before it totally capsizes."
According to him, unprofessional conducts like cash and carry journalism, preference for sensationalism as against news substance, news buying etc, are the reasons responsible for the sinking ship of journalism in the country.
He emphasised that sensationalism should not be equated with serving as a watchdog since, according to him, it not only erodes the credibility of the media, it also over time, creates doubts about the quest of the media for accountability and responsibility of the government.
"It is therefore imperative for the press to rededicate itself to proper investigative journalism with necessary thoroughness that focused of substance of findings in relation to inefficiency, waste, corruption, mismanagement and/or misappropriation being exposed.
"Corruption and bad leadership in and among the Nigerian press have escalated professional compromise which are basically unethical and subjective journalism," the first time senator said.
He submitted that if the media, as the watchdog of happenings in the society, particularly within the public sector performs its role as enshrined in section 22 of the Constitution, the country would have surmounted the menace of institutionalized corruption to a very reasonable extent.
Basiru therefore proffered way out of the sinking ship of the media like value re- orientation, training and capacity building, focusing on substance and not sensationalism, revisiting professionalism and reforming code of professional ethics.