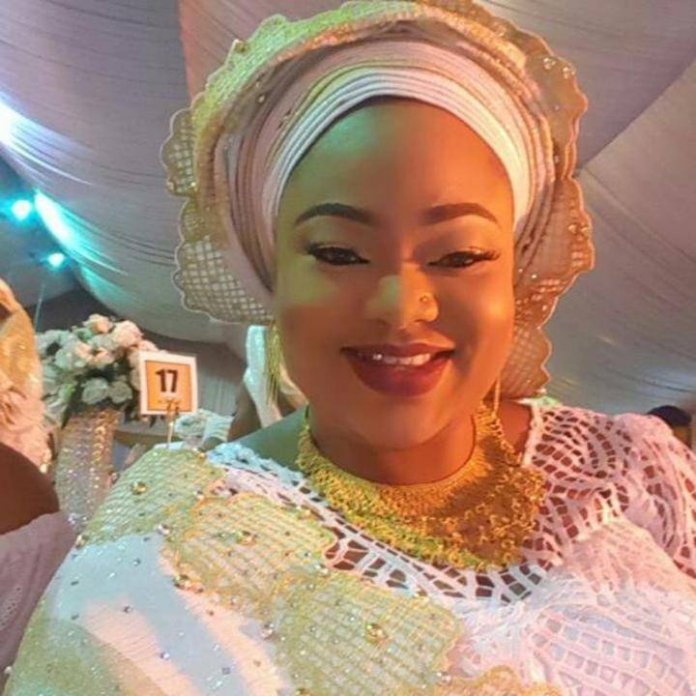 For Hajia Fatima Bello Azeez, the brains behind the thriving Jumrash in Lagos, making other women head-turners, particularly at social gatherings, is a passion. Call her the queen of aso oke and you won't be wrong, especially as her brand is synonymous with class and elegance.
This may not be surprising considering the fact that the business was launched by her grandmother, who passed it on to her mother and now the savvy Fatima and her sister.
Since she took over the business, she has injected a lot of creativity and exciting concepts into it, such as designing lace, voile lace, sequins, crystals, Ankara motifs, silk ankara, men and women Senegalese, men's outfits, bling on also oke, ankara, T-shirts, laces, glasses, silk and chiffon and bridal accessories.
Fashionable Hajia, owing to the boom, has had to open two outlets around Lagos, including a store in Lekki Phase 1 to satisfy the yearning of her growing clientele.
In doing the business, she takes into consideration the social status of her varied customers, a situation that ensures that her designers do not come at cutthroat prices.
Jumrash, a derivative from the names of her two children, Jumoke and Rasheed who died in an auto crash, is known for styling many celebrity women and socialites. She also consults for some first ladies across the country.
From the sidelines of an event in Lagos recently, she told Society Watch, "Since taking over the brand 12 years ago, we have tried to stand out by customizing our designs, which come out well on both the soft and the hard aso oke.
"Secondly, our ideas are usually very different and creative and our clients buy into it once we share it with them. We note that each client has a different concept, so our concepts are not replicated."
When asked what has changed from the time of her grandmother and now, she explained, "Nothing much has changed in the aso oke trend as the hard and soft aso oke, which is available now, have always been what is available. But only those preferences differ. A case study is the Yoruba who like the hard aso oke, while the northerners prefer the soft one."