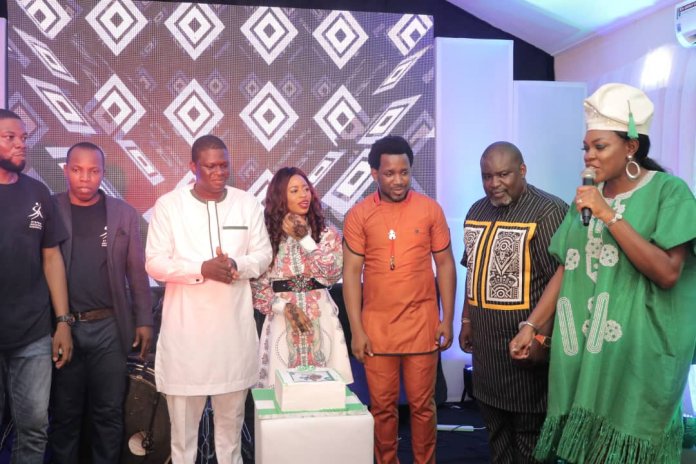 Thousands of Nigerians participated in the Virtual Corporate Praise Concert, orgainised by one of Nigeria leading real estate firm, Gtext Homes, to commemorate Nigeria 60th Independence Anniversary.
Speaking at the event recently in Lagos, Chief Executive Officer, Gtext Homes, Mr. Stephen Akintayo, noted the essence of the virtual praise concert is to encourage corporate organisations as well as entrepreneurs across the country and beyond to see the need to serve God despite challenges faced during the pandemic lockdown.
He said: "We are here to praise God because there a lot challenges we have faced and some will argue why we are praising God. We are spiritual people and we know giving praise to God is our ritual. Aside praying and fasting, praises is another way we can appreciate God.
"We tagged it corporate praise because we want the corporate industry including the entrepreneurs to praise God. Through praises we can trust God for ideas that can change different sectors. The lockdown wasn't by our power that we have not recorded over 200 thousand death like other countries. It's not by our good healthcare system, not by good corporate policies not government policies. People who argued that the power of God is not strong in Nigeria, needs a rethink. Italy has a better healthcare sector than us and yet we still record low death rate in Nigeria. God has indeed been faithful. This is a dangerous year but God has been faithful and we need to praise him more. I believe something positive will happen very soon".
Speaking on way forward for Nigeria, Akintayo said the problem of Nigeria is not corruption but lack of ownership. He said if individuals can take ownership in different sectors, Nigeria will be greater.
"This country's biggest problem is not corruption, its lack of ownership by anybody. We are having situation whereby nobody is taking ownership for this nation. I want to encourage Nigerians to start taking ownership. If we can have a situation whereby we have ownership in different sectors then we will see the changes we desire in this country" he concluded.
Gospel Minister, Mike Abdul, lauded Gtext Homes for organising a praise concert to glorify God despite challenges Nigeria survived this year.
"I believe in Nigeria and if we do not stop praising God things will fall in place. This is not a praise-away, but I'm seeing it has gratitude. Depression will not help us as a nation. Suicide rate in Nigeria has never been like that ten years ago and what causes it is hopelessness and not lack go money because billionaires also commit suicide. My message for Nigerians is not to give up and to keep believing. My core message is that rather than hate the fact that we have not achieved so much, we should appreciate the little of what we have achieved" he said.
Another Gospel Minister, Adeyinka Alaseyori, while commending Gtext Homes, urge Nigerians to be grateful and prayerful.
"This is wonderful and its obvious people have been blessed already. The Nigerian music industry is growing because we are not where we use to be and there are a lot of tremendous and commendable changes.
"We appreciate Gtext Homes for organising this program gathering gospel ministers to praise God. I know Nigeria is growing and getting better daily. Some Nigerians might think we are not growing but I'm confident we are growing. We are not dead but alive and we are moving. I will urge Nigerians to be grateful because it's going to get better" she said.