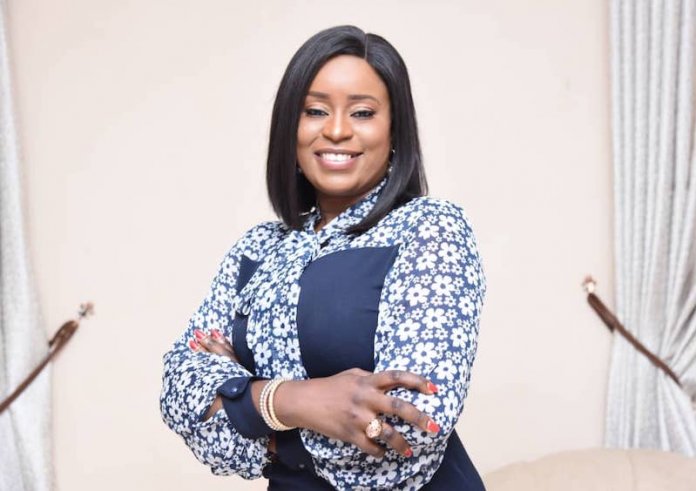 She is not only an authority in the field of real estate advisory and development, Ibukun Adebayo-Adedayo, Chief executive Officer of Rock Realty Limited and Today's Bukka, has become a role model to many women across many walks of life. The mother of three, who is popularly known as a 'Marketplace Apostle,' is a successful businesswoman and a personality that is passionate about redefining the Nigerian middle-income real estate industry. In this interview, she speaks on her mission to inspire more women to participate actively in the industry and her passion to ignite women to identify and take on new opportunities in the business world.
You are passionate about women and have taken it upon yourself to impact lives through your career and your brand. What really prompted this?
Women play a pivotal role in the society and if we realize this deeply, we would understand the importance of utilizing our God-given potentials to deliberately add value to the society, improve our industries of influence and ingrain quality values in our families. This is the major reason I am passionate about raising hope among women. A woman who believes in herself, despite challenges she may face from time to time, is a woman who can take on her world and productively contribute her quota to the development of her community and her nation.
I have become even more focused on building and encouraging women in this period as people are beginning to adapt and re-strategise their lives as a result of the change effects the COVID19 pandemic has had on our communities globally. More importantly, I remind women of importance of the God-factor in everything they do and why it is imperative to lean on HIM as the Rock that never fails. The focus is to always reach the soul & body of women to ensure a wholesome approach to re-orientation.
I emphasize the importance of a heart-connection that accentuates the importance of the God in their existence and how they can successfully combine a focus on God with excellence in their career & businesses. In addition to these, we are strongly advocating the need for women to think outside the box; to create new opportunities that will enable them excel in the current endeavours and to chart newer endeavours/career paths in the new normal that has presented itself due to the pandemic.
Why are you focusing only on women?
We are not focused on only women, but we pay more attention to women. It is generally understood that women are relatively emotional beings; hence, they have the potential to be a bit more emotional about what men would ordinarily pass through without stress. This underscores the fact that women need to be more enlightened about dealing with stressful situations and thriving even during difficult moments by sinking into a deeper relationship with God. The good thing is that technology has permeated our spaces, so, we have leveraged on it as the tool and we use to reach people.
We focus on the online media; such that we can reach them even in their homes; especially now that people have largely tilted to online platforms for information and entertainment. We are basically using technology very significantly to bring encouragement and hope to the world. Women spend a lot more time on emotionally-driven highlights on social media, so, we have targeted our outreach using ideas that are attractive to women to get them engaged in the messages we have for them. One of those outreaches is igniting the spirit of people, especially women with the online daily broadcast tagged: '10 Minutes with God'.
Real Estate is known to be a male dominated industry, how has it been easy for to have headway in the industry?
I can authoritatively say that it has been an interesting journey. However, the keyword is cooperation rather than competition even among opposite sexes. I have also found many male colleagues in the industry very helpful and ready to offer genuine assistance when necessary. In fact, most of the companies that we provide advisory services to are owned by men and many of the home buyers who buy units from us are men. The company that does construction supervision for us is owned by a man and so on. The most important duty is to understand the values that you operate by and stand firm by them unflinchingly as you deal in the marketplace. However, I am very bullish about making a mark and encouraging many more women and youths to join the real estate investment and development ladder.
We are building a model that will help more women get involved in the real estate industry and we would be unveiling a few initiatives along these lines within the next 12 months. One of these is the launching of a platform called "W.I.R.E" (Women in Real Estate) which is focused on gathering women in the Real Estate business and those aspiring to join the real estate ladder. The platform will provide networking opportunities, capacity building opportunities and investment prospects to them.