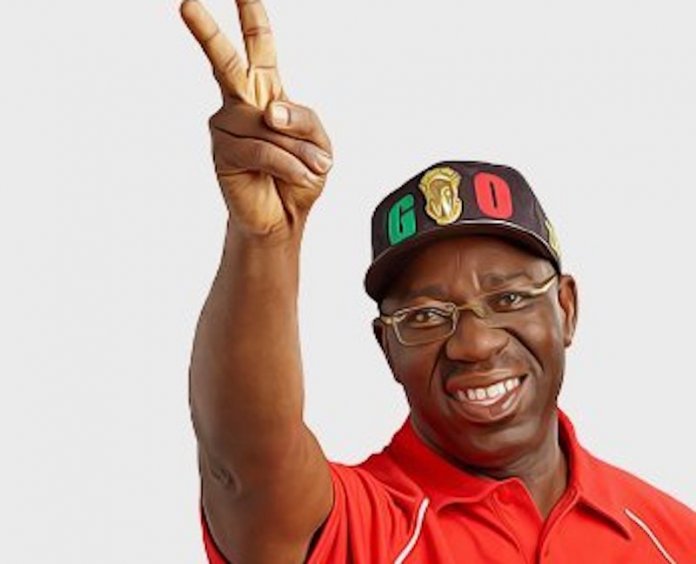 The management of the Nigeria Women Football League (NWFL) has sent congratulatory messages to Governor Godwin Obaseki on his re-election for another four-year term at the recently concluded 2020 Edo State gubernatorial poll.
The NWFL management headed by Aisha Falode described the hard-fought victory of the incumbent and his deputy, Phillip Shaibu as heart-warming and well-deserving.
"Congratulations Governor Godwin Obaseki and the Deputy Governor, Comrade Phillip Shaibu on your well-deserved victory at the Edo State governorship polls.
"The NWFL says a heart-warming well done to you and your hardworking deputy, Comrade Phillip Shaibu. It must have been your people-oriented programmes and deep rooted interest in the well-being of the youths and sportsmen and women that earned you the resounding yes votes of the Edo indigenes at the polls.
"You and your deputy, Comrade Phillip Shaibu exemplary and principled leadership especially in the past four years have proven to be the antidote and cure for most of the ills and anti-social activities among the youths in most of our states.
"Once again accept the NWFL deepest and warmest congratulations," said the NWFL boss.
Aisha recalled with fond memories the uncommon and unwavering interest the governor and his deputy showed in the programmes of the league body as well as the height the governor has taken the state-own women team, Edo Queens in the annals of women football.
"The Nigeria Football Federation (NFF) board member prayed fervently that the second coming of the amiable governor will be impactful and unleash more visas and common areas of collaboration with the women league body.
"In 2017 the governor and deputy, Comrade Phillip Shaibu welcomed us warmly when he hosted and bankrolled the NWFL Super 4 championship at the now refurbished Samuel Ogbemudia Stadium in Benin City and that was barely a year upon coming to office.
"The memories are still fresh how he and his deputy worked tirelessly to ensure the event was a huge success.
"The governor has gone ahead to do what is unprecedented in the men dominated society by putting in place a parity of pay package between the state's men football team, Bendel Insurance FC and the women's counterparts, Edo Queens FC," she concluded