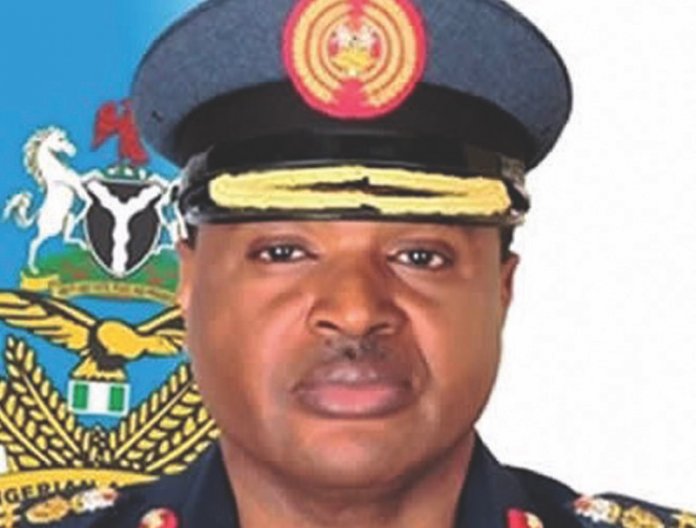 Gets first female fixed-wing fighter pilot
By Kingsley Nwezeh
The Chief of Air Staff, Air Marshal Sadique Abubakar, yesterday stated that the Nigerian Air Force has trained 118 pilots since 2015.
Abubakar, who spoke at the combined graduation ceremony of six pilots in basic and tactical flying (Basic Flying Course and Tactical Flying Course 24B) at the NAF headquarters in Abuja, said the six pilots, one of whom is the first female fixed-wing fighter pilot in the history of the NAF, Flying Officer Kafayat Sanni, and five others, bring the number of trained pilots since 2015 to 118.
He said the human capacity development, being one of the key drivers of his vision, had received attention since he assumed office as the 20th Chief of Air Staff.
"This is evident in the number of personnel that have been trained in various courses, both locally and internationally. Indeed, today's graduation brings the total number of new pilots winged since 2015 to 118, and by the end of 2020, the NAF would have completed the training and winging of 139 pilots, which is a glowing testament to the efficacy of our capacity building initiatives.
"These pilots have continued to add value to the efforts of the service in dealing with security challenges in the North-east, North-west and other parts of the country," he said
The CAS expressed delight that Flying Officer Sanni, who was decorated with her pilot wings as the first female fixed-wing fighter pilot in the history of the country, had made history yet again, by successfully completing the tactical flying training on the alpha jet aircraft.
He noted that Sanni and her colleagues were now better trained and prepared to be deployed for combat missions in the ongoing counter-insurgency air operations in the North-east and other parts of the country.
"You will go down in the history of our country as the first female fixed-wing fighter pilot to undertake combat missions in defence of our freedom and sacred values.
"You will be undertaking combat missions to assert our right to our territory and protect the lives and property of our people," he enthused.
While encouraging the four newly winged pilots, the CAS reminded them that they cannot afford to rest on their oars at this time as the feat they had achieved also came with a burden of responsibility with so much expected of them, not only by the NAF, but indeed the Nigerian people, whose scarce resources were used to train them.
He, therefore, urged them to continue to give their best to the service and the country.