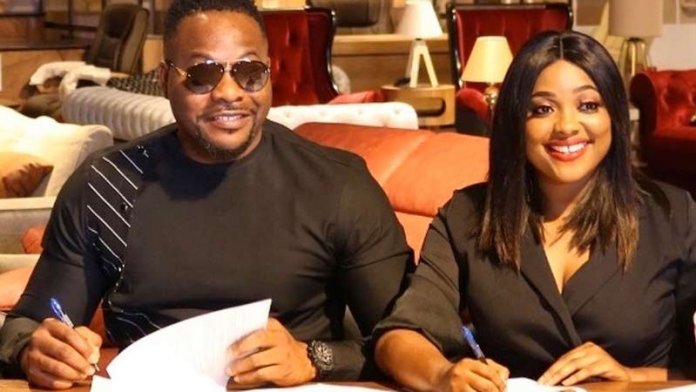 Tosin Clegg
Two of Nollywood's biggest stars, Mary Lazarus and Bolanle Ninalowo have been signed on as brand ambassadors for Vento Furniture at a ceremony in Lagos recently. At the official signing at the brand's main showroom, the duo that couldn't hold back their excitement said they were excited to be brought on board and promised to exceed expectations.
Lazarus praised the brand for finding them worthy, promising that the partnership would be the beginning of better things for everyone involved. She added: "I'm really excited about this partnership. They've been doing great things and helping Nigerians with affordable luxury and classic pieces. One of the main reasons I accepted this deal is because they represent who I am and what I stand for. God willing, this would be the beginning of bigger and better things to come for them and us as well."
Ninalowo who was all smiles at the signing said the brand "is set to provide beautiful luxury" for every Nigerian at pocket-friendly prices. He added: "Many Nigerians desire quality, luxury items but cost is usually a deterrent. Vento wants to change this in the furniture space and I am proud to be a part of this journey with them. We want Nigerians to think of us when they think of quality furniture."
Regional Director, Hasan Uyar, who was present at the signing, thanked the duo and explained that they were picked because of their individual personality, star appeal and what they stand for, which is a visual representation of their brand.