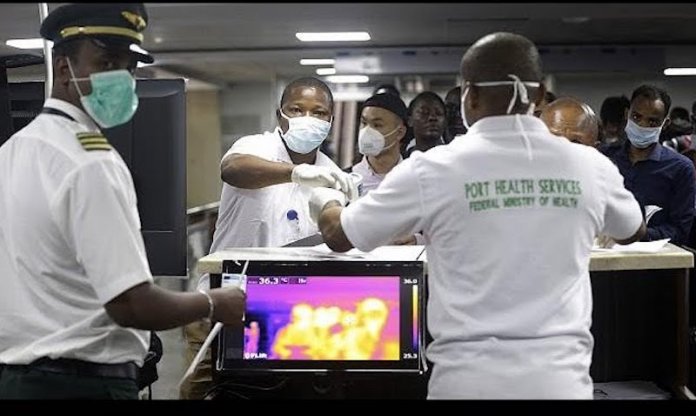 About 67 personnel of the Port Health Services (PHS), Murtala Muhammed Airport, Lagos and some others at the headquarters of the health agency in Abuja, have decried non-payment of hazard allowance promised by the federal government to health workers during the Covid-19 lock down.
The hazard allowance were announced to be paid to health workers in March, April and May, but 67 of 73 health workers at the Lagos airport are yet to be paid any of the allowances, while only three in Abuja have been paid their allowances.
Meanwhile, it was learnt that port health workers in other locations such as maritime, border posts and other airports across the nation who later joined them on duty have been paid their full hazard allowances, raising concern for the workers who were also at the forefront of the pandemic.
One of the workers who spoke on condition of anonymity, said they were surprised to find out via a memo that colleagues in Abuja and Lagos airports have not been paid the COVID-19 hazard allowances.
"I was shocked to know that out of the 73 health workers on the nominal roll in Murtala Muhammed Airport; only six of them have so far been paid. We sympathise with those Lagos people because they carried the major burdens of the primary screening of international passengers to prevent the spread of coronavirus through the airport. They risked their lives and those of their families' during the period of the COVID-19.
"Lagos airport, we all know, is the busiest. The PHS personnel there were always over stretched whenever there is any pandemic. I believe those in Lagos Airport should be the one to be taken care of first whenever allowances are to be paid," the source said.