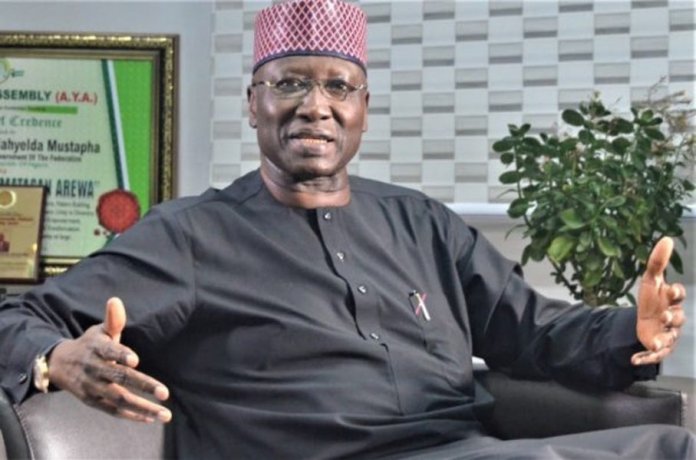 Beyond the fact that the Secretary to the Government of the Federation, Boss Gida Mustapha, is generally known as 'the stabiliser' in the Muhammadu Buhari administration, it would also not be out of place to describe him as one of the intellectual bulwarks of the government.
Perhaps, not many reckoned his incalculable role in the government before his appointment as the Chairman, Presidential Task Force on Covid-19. Although that too came with a lot of opposition and criticisms from those who thought they were better qualified for the job, it only took a few weeks into the assignment before the reasonable lot admitted he was truly a man of substance.
It was not surprising, therefore, when weeks ago, the president extended the time-frame of his committee work till December, when it is hoped that all the threats constituted by the ravaging coronavirus must have been significantly contained and a new course, charted.
Nothing, however, says more about his place and role in the body polity than the letter written days ago by President Buhari commending him for organising a successful Ministers' Retreat between September 7 and 8, 2020.
The President, in the letter personally signed, said he was ''very impressed'' with the SGF's performance at the retreat, hailing his organisational competence and comprehensive speech delivered on the start of the second day of the retreat.
Well, it is often said that the reward for hard work and works well done is more work. That's a notice served to the SGF that more works might be coming his way as he continues to do his work well. But one thing is clear though; his efforts are not taken for granted.