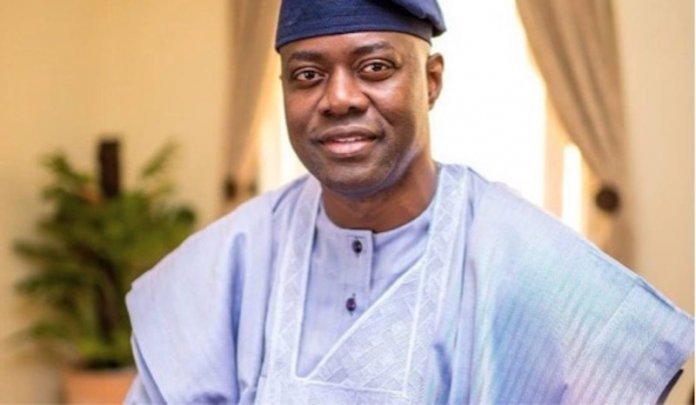 High Life
As the year runs towards a determinate end and political ambitions run as dendritic as dying tree roots, Governor Seyi Makinde of Oyo State continues to push his vision of a united Peoples Democratic Party (PDP). Unfortunately, with every whack upon this lofty objective, the possibilities of final actualisation are looking dimmer and dimmer every day.
In recent days, Governor Seyi Makinde has borne the brunt of the accusations of ill will, inexperience and incompetence. Their accusations have come from individuals and personalities within his party and without, within his state and without, as well as within his geopolitical zone and without. All of these have made Makinde's dream of—and efforts towards—a unified South-west a considerably tumultuous pursuit.
Citing his leadership capacity and style, Makinde has even been accused of being a pokenoser, a loudmouth puppet whose true intention is to subtly assimilate other regions and use this influence for nefarious purposes. If the parties throwing words over his head were united in their avocation, perhaps Makinde might have stood a chance—all he'd need to do is settle them in one go. Unfortunately, there are those who appear to support his vision, but are not making any significant contribution, other than fling insults against his more vocal detractors.
The greatest impediments to Makinde's vision of a united PDP in the South-west are as present now as they were when he climbed into Oyo State governorship in 2019. Of the six (6) regions in the Southwest (Lagos, Ondo, Ogun, Osun, Ekiti and Oyo), only Oyo State might be classified as being firmly in his belt. With the rest, not so.
While Seyi Makinde has been celebrated as one of the youngest, forward-thinking, and most progressive leaders in the country, several political principalities in the Southwest do not share this view. Former Governor Ayo Fayose "loves him very much", but doesn't want him within 50 feet of Ekiti. Former PDP zonal Chairman Eddy Olafeso isn't his best pal or fan. Neither the Adelekes in Osun, nor the Adebutus in Ogun take his opinions into serious consideration. And Lagos State has too many Goliaths to care.
Apparently, Governor Seyi Makinde's quest of being the grandmaster that brings all factions of PDP in the Southwest under a single umbrella is losing colour and appearing to be nothing more than a dream.