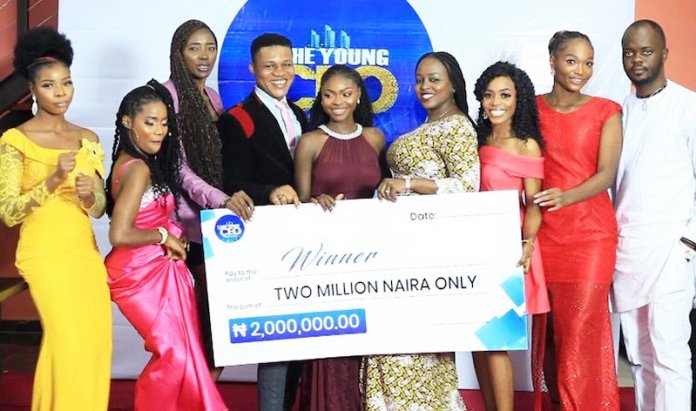 Winners have emerged in the season two edition of the Young CEO Reality Television show for year 2020.
The reality show offered platform for budding entrepreneurs to network and learn from accomplished experts, as well as through identified programmes.
24 year-old Christianah Olorunda, also known as Tyana, was announced the overall winner of the show.
Olorunda is an eCommerce entrepreneur and the Founder/CEO of Tyanas Home, an online Luxury Fashion Store. She was confirmed overall winner having performed excellently in all activities from the virtual phase to the 7 days of fierce battle with other top contenders inside the business hub.
She went away with a grand Prize of N2 million business fund and $3,500 worth of cosmetics formulation scholarship sponsored by COC Beauty School.
Meelola and Oyioma came 2nd and 3rd. They were awarded N200,000 and N100,000 consolation prizes, as well as a $2000 and $1,5000 worth of cosmetics formulation scholarships respectively, sponsored by COC beauty school.
The show is being managed and produced by Red Carpet On TV Media.
Organisers of the contest extended appreciation to its partners for their contributions towards the success of the programme.
The organisers listed the partners as: Phamatex Industries Limited, COC Beauty School, Qualitea Nigeria and Dabinchi Global Limited.
Others are Jasmine Empire, Oh Wow Pop Corn, Delaquine Services and Nicson Africa.