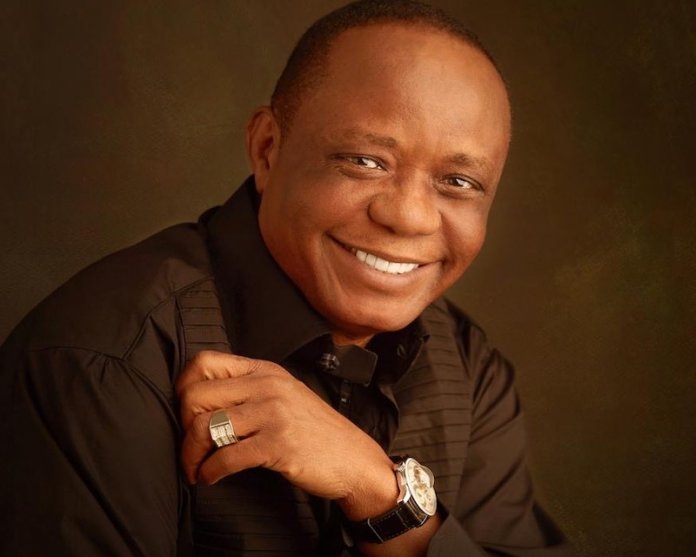 By Eromosele Abiodun and Nume Ekeghe
Business mogul, Captain Hosa Okunbo has disclosed that his operation of the Secured Anchorage Area (SAA) has saved Nigeria billions of dollars
Okunbo also pointedly accused Edo State Governor, Mr. Godwin Obaseki of being behind clandestine plots to attack his business and demarket him.
Speaking yesterday on 'The Morning Show,' a programme of the ARISE NEWS Channel, the broadcast arm of THISDAY Newspaper, Okunbo claimed that the governor tried to stop his operation of the SAA through the Minister of Transportation, Mr. Rotimi Amaechi and his pipeline contract with the Nigerian National Petroleum Corporation (NNPC).
While stressing that the SAA is fully operational despite the plots, he vowed that no individual or entity can stop the operation of SAA because his company Ocean Marine Services (OMS) Limited had an Memorandum of Understanding (MoU) with the Nigerian Navy for the protection of vessels, which still exist.
According to him, "There was never an issue about the secure anchorage, I want to make it clear that the secure anchorage area in Lagos, I have no contract with Nigerian Ports Authority (NPA) and with NIMASA. What I have is an MoU with the Navy and there is no way NPA would be able to cancel my contract without the Navy. I am providing a service in the anchorage for safety of ships in this country. Before that, Lagos area was a mess.
"The secure anchorage is still working. I still have the MoU with the navy. I know how much I have saved this country from pipeline vandalism, I saved this country billions of dollars and the record is there. We have been able to bring a solid brand of value addition."
Okunbo, who is a stakeholder in Edo State politics, denied been a member of the All Progressives Congress (APC).
"I just have sentiment for APC at this moment. I am a stakeholder just like the market women and every citizen in the state. Whatever I have to support the candidate who is facing a monster of a state government who has all the resources at his disposal to do what he likes in this state. Some of us would be committed to actually supporting a candidate that has not worked for a God knows how long.
"I am supporting a candidate of the APC who doesn't have money and of course if I am to spend some of my money to support him, I would be seeing it as a good cause to change the narrative and to save the good people of Edo state from a very draconian government at this age and at this time in our state."
Okunbo added, "I would do my part and whatever I spend is a charitable cause of trying to help my people and also take them out of this very deceitful and draconian leadership we have found ourselves. There is too much propaganda and there isn't much to talk about this government that is in place now. Must of the things he said he was going to do were all on paper. I wasn't seeing them on ground it was just propaganda."