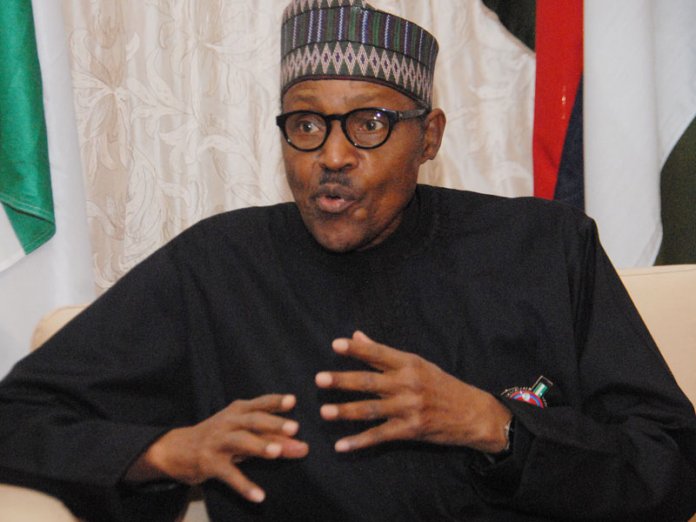 •483,769 fail to collect PVCs
•IG orders restriction of vehicular movement
By Omololu Ogunmade, Kingsley Nwezeh, Chuks Okocha in Abuja and Adibe Emenyonu in Benin
President Muhammadu Buhari last night advised political parties, candidates, and security agents to behave responsibly at tomorrow's Edo State governorship poll in which 2,210,534 voters that have picked up their permanent voter cards (PVCs) would be deciding the fate of the gladiators.
Fourteen candidates, including the incumbent, Mr. Godwin Obaseki of the Peoples Democratic Party (PDP) and Pastor Osagie Ize-Iyamu of the All Progressives Congress (APC) would participate in the election.
Also, in a move to curb the movement of illicit arms, hard drugs, and political thugs ahead of tomorrow's governorship election, the Inspector-General of Police (IG), Mr. Mohammed Adamu, yesterday ordered the restriction of vehicular movement in the state.
The president, in a message to voters, political parties, election officials and security personnel, said he was passionately committed to the conduct of free and fair elections.
However, he said his commitment would not be enough if other players at the poll fail to abide by the rules.
A statement by Senior Special Assistant to the President on Media and Publicity, Malam Garba Shehu, quoted the president as admonishing politicians to shun do-or-die affairs in the effort to bring democracy to the next level.
He said: "I want to see democratic standards in the country raised higher at every level, but these cannot be achieved when politicians resort to do-or-die methods to gain power by any means or machination.
"The do-or-die mentality to politics is a threat to free and fair elections because the actors are more focused on winning than caring about a fair outcome that reflects the Will of the people."
The president appealed to all political parties and their candidates to be peaceful and respect law and order.
He also advised election officials and security agents "to remain neutral to ensure free and fair elections and avoid any action(s) capable of compromising the integrity of the elections."
Buhari added that conducting free and fair elections is one of his main concerns for democracy.
"I want this commitment to be one of the legacies I will leave behind when I depart office," the president said.
A total of 2,210,534 voters would tomorrow determine the fate of Obaseki, Ize-Iyamu and 12 others in the race.
According to the election bulletin obtained by THISDAY from the Independent National Electoral Commission (INEC), 1,159,325 of these voters are males, while 1,052,209 are females.
However, 483,769 voters failed to collect their PVCs.
The document also showed that youths between the ages of 18 and 35 make up 50 per cent of voters.
The electoral commission has, however, pledged neutrality and fairness in the conduct of the election just as the police have promised to deploy three officers to man each of the 2,627 polling booths in the state.
According to INEC document, Edo South Senatorial district has the highest number of registered voters with 1,281,414; followed by Edo North with 564,122, while Edo Central Senatorial district has the least with 364,998 voters.
The document revealed that among the 14 political parties participating, 12 of the 14 governorship candidates are males, leaving two females.
The candidates for the elections are Obhafuoso Paul for Action Alliance (AA); Akhigbe Ehiabhi for the African Democratic Congress (ADP); Ibio Emmanuel for Action Democratic Party (ADP); Osagie Ize-Iyamu for APC.
Others are: Lucky Idehen for All Progressives Grand Alliance (APGA); Igbineweka Osamuede for Allied Peoples Movement (APM); Amos Osalumese Areloegbe for All Peoples Party (APP) and Osifo Uhun-Ekpenma for Labour Party (LP).
The Nigerian People's Party (NPP) will field Agolebun Tracy as the governorship candidate; Stevie Ozono for National Rescue Movement (NRM); incumbent governor Godwin Obaseki for PDP; Jones Osagiobare for the Young Progressive Party (YPP), while Zenith Labour Party (ZLP) would field Akhalamhe Amiemenoghena.
The election would be conducted in 193 wards located in 18 local government areas of the state.
IG Orders Restriction of Vehicular Movement
Meanwhile, in a move to curb the movement of illicit arms, hard drugs, and political thugs ahead of tomorrow's governorship election, the Inspector-General of Police (IG), Mr. Mohammed Adamu, yesterday ordered the restriction of vehicular movement in the state.
A police statement said the restriction of vehicular movement would commence from 11:59 p.m on Friday (today), September 18, 2020, to 6.00 p.m on Saturday, September 19, 2020.
IG, in the statement signed by Force PRO and Deputy Commissioner of Police (DCP), Mr. Frank Mba, said the restriction order was in line with concerted efforts at ensuring public order and safety during the election slated to hold on Saturday.
He said the measure "was informed by the need to prevent the free flow, circulation and use of illicit arms and hard drugs and checkmate the movement of political thugs and touts and other criminally-minded individuals especially from contiguous states from hijacking and disrupting the electoral process."
Adamu warned that the force would not sit idly by and watch citizens who may want to engage in any criminal, violent and destructive acts, snatching of ballot boxes, vote-buying, vote-selling, hate speeches, and other acts capable of compromising the electoral process.
He enjoined the citizens to see the restriction as part of the necessary sacrifice towards the enthronement of democracy.
PDP Protests, Demands Free, Fair Election
Meanwhile, PDP national leadership yesterday led all members of NWC of the party to INEC, demanding that the commission must remain neutral in the tomorrow's election.
Speaking with journalists after their protest to INEC headquarters in Abuja, PDP National Chairman, Prince Uche Secondus, said: "We are deeply worried and in pain because of our past experience especially those of Kogi and Bayelsa states.
"We are worried because the country is in crises: crisis in economy, crisis in the area of security, virtually in all facets of the life of the nation; and the only way out of all these crises is to conduct free and fair elections, which will at most reduce the tension in our country today.
"Let me also use this opportunity to call on all the security agencies, especially the Department of State Services (DSS) and the Director-General of DSS. We have been reliably informed that over 1,500 men and the special squad are on their way to Edo State to carry out their lawful duties. We agree, but the past elections have shown that some of the officers in plain clothes are used by APC to replace results; it has happened.
"I believe that the situation in the country demands from all of us some level of responsibilities, to be law-abiding. Let them conduct free and fair elections, according to the rules, the electoral law. The securities are there to prevent violence, to help INEC."
According to PDP national chairman, "In an election in a state like Imo where somebody that came fourth according to the results announced by INEC, but the man who took fourth was declared the winner by the court; that is not what the country needs today.
"We pride ourselves as the most populated Black country in the world in our continent, but if we cannot conduct a credible free and fair election, what will be our position? As you are aware, Ghana is setting the pace whereas Nigeria is supposed to be setting the pace for the rest of Africa to follow but today we are behind Ghana, it is a shame."
He said what took place at INEC office was a "peaceful protest to remind INEC to also speak to other security agencies not to damage the image of INEC, strictly that they should follow the rules. We believe that our message will be delivered to the chairman and we have confidence that INEC will not fail again."
He said INEC in its response pledged to conduct a free and fair election.
"They made promises before; even the security agencies made a promise before and they failed.
"What legacy are we going to leave behind for the next generation of Nigerians? We want to appeal to you to use your good offices to make sure that the final order and meetings with security agencies lead to the conduct of free and fair elections. That's all we demanding – free and fair election, transparent election, credible election – so that our country can move forward," he said.
INEC Expresses Readiness for Edo Poll, Assures of Fairness
Receiving PDP team in Abuja, INEC National Commissioner in Charge of Election and Party Monitoring, Prof. Antonia Okoosi-Simbine, told party: "The commission is aware of your fears and we will do our best to deliver on a free, fair, credible, and safe election. The commission has just returned from a visit to Edo State; the chairman and members of the commission went to Edo State to check on the processes for the election, last-minute processes.
"By the time we departed, we were very sure that virtually everything is on course.
What remains is the distribution of sensitive materials and that is to take place today. Just before you arrived, the process has been concluded and all the local government has proceeded, in fact, we started with the farthest local government, they have received their materials.
"All the vehicles are being tracked to ensure and to be able to say where they are, at any point in time. So, the processes are on, if there is any local government outstanding, they are the ones within the city of Benin and that process in on.
"The commission has always given you assurances like you said. What we shall continue to do is to assure you that on our part, as the election management body, we will continue to give you our best. I want to tell you that on Saturday, we may not all be in Benin, but we are going to operate a virtual situation room where we will be seeing all that is going on in all locations and we will be dealing with problems as they arise.
"For the second time, election observers, civil society organisations, the media will be allowed access into this virtual situation room. They will be given codes with which they can join and they can ask questions; we can respond to issues as they see them. I think that is already a very high level of openness of the process. So, we have done our best.
"You raised an issue regarding result sheets. I'd like to say that at the stakeholders' meeting that was held in Benin, your party made a request that the result sheet, the registration area which is the ward collation sheet, the local government collation sheets should be signed by REC. The commission has directed that REC does that and that was done in the presence of parties, civil society organisations, and the media.
"So, once again, I just want to assure you that it is in our own interest, it is for our own good that a free fair, credible election goes on, on Saturday and that is what we promised that we are going to deliver."
INEC National Commissioner in charge of Voter Education and Chairman of Information and Publicity, Mr. Festus Okoye, also told THISDAY that the commission is ready for the election.
"We are ready for the election. Everything is in order as planned. Yes. We are ready. All the materials for the election have been distributed. Both sensitive and non-sensitive materials have been sent to their respective and designated places under the eagle eyes of the security agencies.
"Yes, we are ready and we are ready to go," he stated.
Okoye added that by the provisions of the Electoral Act, all campaigns ended yesterday (Thursday).
Nigeria Police had earlier warned would-be "miscreants and other political thugs" that might be planning mischief on the election day to desist from it or they would be dealt with severely.
The Deputy Inspector-General of Police, Mr. Adeleye Oyegbade, told journalists in Benin City on Wednesday that the police had carried out a security threat analysis, noting that all identified vulnerable points, entry, and exit points have been mapped out for special security coverage.
The DIG said: "Adequate police officers comprising conventional, plain-clothed policemen and Special Forces have been deployed to provide robust security, during and after the election.
"We have carried out security threat analysis hence, all identified vulnerable points, entry and exit points have been mapped out for special security coverage, while the military is expected to perform the required complementary role of outer cordoning.
"For effective manning of polling booths, no fewer than three police officers and personnel of other security agencies will be deployed in each of the 2,627 polling booths."