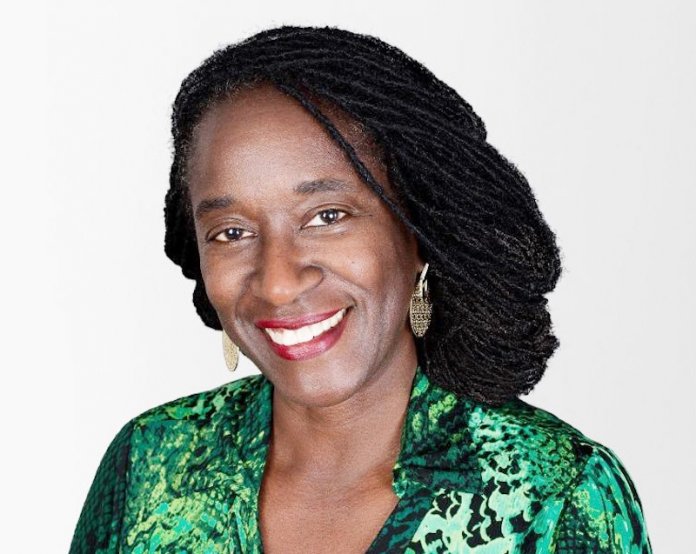 A social and environmental justice leader, Dr. Jackie Bouvier Copeland is Founder and CEO of The Women Invested to Save Earth (WISE) Fund, an innovation enterprise, supporting grassroots black and indigenous women climate change innovators in Africa, Brazil, Australia and the USA. She tells Tosin Clegg about starting Black Philanthropy Month, her works for the black community in America and Africa
What inspired me to set up Black Philanthropy Month
I have been exposed to the generosity of black communities all my life, growing up in Philadelphia; studying and working in Nigeria in my early career; and then working throughout the world, including the Black Diaspora in many African and other countries.
Giving time, talent and treasure is a strong dynamic of our cultures. I lived in the Minnesota twin cities of Minneapolis/St. Paul for many years and although the Black community there is small, in the early 2000s, it was the most ethnically diverse Black metro region with more Somalis, Kenyans and Liberians than anywhere else in the US. I formed a coalition of diverse Black women, including African-Americans, Afro-Latinix, African and African-Caribbean immigrants to support each other's giving and community leadership. In fact, available research shows that US Black communities give about $11 billion a year, and the highest percentage of their income in philanthropy. I want African-descent and all people to know that we are a philanthropic people. I want Black people to marshall the resources to address our communities' challenges; and promote a culture of giving that supports innovative people and organisations that can save the world. I want our giving to be a tool of economic empowerment and hope that allies of all backgrounds can join us to rebuild society for social, racial and environmental justice. I am inspired by the hope that we can leave the world better for my daughter and all our children.
BPM always had a Pan-African focus
So far it has been very fulfilling and increases in impact each year and that's because of its Minneapolis roots, BPM always had a Pan-African, global focus and a degree of social media sophistication from inception. I founded it in 2011 with a kickoff Pan-African Women's Philanthropy Summit, which was the first BPM with proclamations from the UN as part of the year and later Decade for People of African Descent; the US Congress, as well as several states and other municipalities. In 2013, two social innovators in their own right, Valaida Fullwood, Creator of Soul of Philanthropy and Tracey Webb, Founder of Black Benefactors joined me as "co-architects." After we joined forces, we had even more social media reach. Our national and global reach continues to expand to the point that we have engaged at least 17 million people. My move to Silicon Valley and work in technology exposed me to other tools for community engagement, as well as inequity in the field, including funding for people of colour. This year, drawing on my background in tech and concerned about funding disparities for Black nonprofits and businesses, I founded the Black Giving and Beyond Summit to create New Black Giving Principles to increase community engagement.
Black Philanthropy is an ancient culture of giving that adapts to the times but always encourages the creative use of time, talent, treasure and voice for the greater good of the community, society and the planet. Deeply rooted in Africa and transplanted throughout its Diaspora, it is built on the classical South African philosophy of Ubuntu, represented with different terms throughout Africa and its Diaspora. It means that 'I am because you are.' It recognises that society is not sustainable unless it is built on the interconnections between people and nature that make life possible for all. Money is just a tool and one form of giving. It is rooted in love of humanity, including the unapologetic love of Black and African people. Given a world still struggling with racism and neocolonialism that stereotypes all African-descent peoples as the inferior supplicants of the world, Black Philanthropy is potentially radical. It affirms our giving traditions and agency to pool hope and resources to change our future. It says we have ideas and organizations worth funding and we practice self-help, just like all other people. It recognises that every successful Black Liberation Movement from the Underground Railroad to the Anti-Aparthied Movement and now Black Lives Matters Movements were funded with our own resources.
Why Black-led nonprofits and businesses are chronically underfunded by the private sector We hope to affirmatively identify new ways of funding our organisations, and also to accelerate and scale COVID recovery, racial justice and sustainability. Even though COVID-19 is having a disproportionately negative impact on Black communities, I want people of African-descent to remember that our giving, advocacy and self-help has changed the course of our history and can do it again. The specifically high tech, immersive summit and year-round events are designed to infuse our community and allies with a palpable, visceral sense of community connection, hope and a future that we can co-create, despite the social isolation, despair and anxiety of the times.
I have lived and worked in Africa for almost 40 years
I am also trained as a cultural anthropologist and urban designer, specialising in Africa, South Asia and Diasporas. A Pan-African perspective informs everything I do. It is my life and responsibility as a person of African-American heritage deeply devoted to creating an economy based on human and environmental rights. Black Philanthropy cannot succeed if it does not include our Motherland from a basis of mutual support and respect. There is so much we can do if we focus on our talents and help each other. For example, in the US, 33 per cent of all COVID deaths are Black even though we are only 13 per cent of the population. But it is still very difficult for Black people to get tested. Rwanda has figured cost-effective ways to test most people regularly and as a result, the country's COVID infection rate is much better than many wealthier countries. What would it take for Black American and African philanthropists to fund a demonstration programme that adapted Rwanda's testing regime for a Black American neighborhood and African communities in other countries on the continent? This is just one idea.
I learned that there is a hunger for knowledge, community and inspiration that we can provide The evaluation results so far prove it and that people want more. The Summit provided a bit of healing and I hope people continue to cultivate and ultimately sustain the relationships they developed. I long for a return to an in-person world like everyone else. But, I also know that technology can enhance community and social action. My hope was that the Summit's tech platform would provide a surrogate community and it did. We will work on improving it even further. The Women Invested to Save Earth (WISE Fund), where I am founder and CEO, lead BPM and sponsored the Summit, will implement Summit recommendations in collaboration with others so that our convening is not just talk but action that makes a difference for Black communities at a time of severe transition and trauma. We can and must rebuild from the crisis.
Our role-play in building black communities and nations post-COVID
Black Philanthropy can seek, fund and highlight innovative nonprofits and businesses to rebuild our communities post-COVID. If not us, who? And we must use our voice to advocate for expanded private funding and hold the corporate and foundation sector accountable. In my travels, I have been struck by environmental decline and how hard it has impacted Black and Indigneous communities, especially women. So just before COVID struck, I created The WISE Fund to provide support to innovative Black or Indigenous women-led climate change organisations with promising renewable energy technologies or other strategies to impact global warming, while also economically empowering women. We focus on low-income communities in Africa, Australia, Brazil and the USA.
Other events lined up for Black Philanthropy Month
On August 29th, we are convening Reunity: A Pan-African Women's Philanthropy Revival. Featuring 20 high impact speakers, including Kwanza Jones, Co-Founder and CEO of Supercharge, Reverend Canon Nontombi Naomi Tutu and Natalia Kanem, MD, UN Population Fund Executive Director, Reunity will operate as a virtual, master coaching and wellness retreat for Black women worldwide. It will include keynote sessions with extensive audience discussions, workshops, New Black Funding Principle polling, inspirational music, and end with a global BlackJoy Dance Party to boost the spirits and skills of the often unheralded and beleaguered Black women leading our funding movement and community caregiving during a time of severe hardship.
Pix: Copeland.jpg