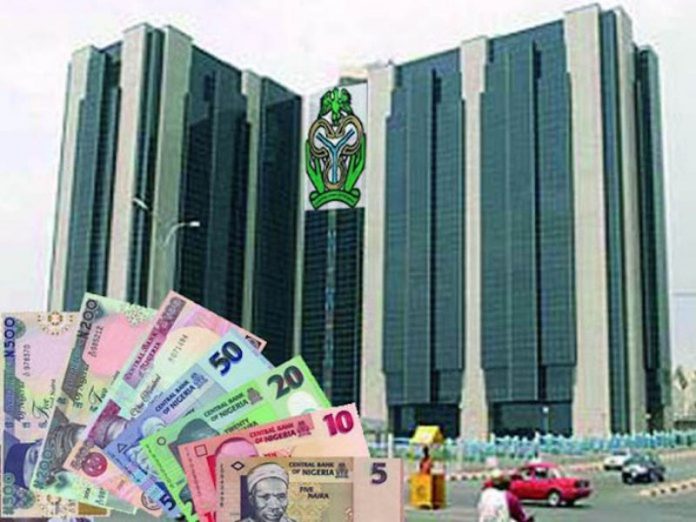 Obinna Chima
Foreign exchange (forex) inflows into the Nigerian economy fell by 43.2 per cent to $5.52 billion in May 2020, the Central Bank of Nigeria (CBN) has revealed.
The CBN disclosed this in its economic report for May 2020 obtained yesterday.
The decline in inflow, relative to the level in April 2020, was attributed to the lower receipts from oil sources, which fell sharply by 55.2 per cent because of the continued fragility in global crude oil demand.
According to the report, inflows through autonomous sources, particularly invisible purchases, declined by seven per cent to $3.51 billion, relative to the preceding month, while there was a 66.2 per cent fall in inflow through the CBN, which stood at $2.01 billion in May 2020.
On the other hand, aggregate forex outflows from the economy decreased by 23.9 per cent to $2.5 billion in May. But outflows through the CBN decreased by 30.9 per cent to $2.19 billion below the level in the preceding month. However, outflow through autonomous sources, mainly imports and invisibles, increased significantly by 152.2 per cent to $0.32 billion above the level in April 2020 because of the partial ease in lockdown restrictions, the report stated.
"With inflow of $5.55 billion and outflow of $2.50 billion, the economy registered a net inflow of $3.02 billion in May 2020, compared with the net inflow of $6.43 billion in the preceding month.
"Forex supply to authorised dealers increased by 18.8 per cent to $1 billion in May 2020 from $0.84 billion in April 2020, due to rising demand as factories and businesses begin to reopen.
"Forex sales at I&E window increased by 68.4 per cent to $0.28 billion, relative to the preceding month's level of $0.16 billion. However, interbank sales declined by 10.0 per cent to $0.055 billion, below the $0.062 billion sales in April 2020.
"In May 2020, sales to BDCs remained suspended as international travels were yet to re-start," the CBN stated.
It noted that the performance of the external sector during the review period continued to be undermined by the COVID-19 pandemic and subsequent partial lockdown of economies globally.
Despite the relaxation of the lockdown restrictions in most parts of the country, the economy remained in a lull during the month, owing to supply shocks, job losses and reduced income, as well as the effects of frozen business activities, it added.
"The impact of the measures was felt mostly in the activities related to transportation, hotel, recreation and tourism, as well as supply chains and production.
"Slowdown in these activities dampened business confidence, while undermining income generation, employment and expectations during the period. Disruptions in the supply chains reflected in the 26.1 per cent (year-on-year) increase in commuter transport fares in May 2020 despite further reduction in the pump price of premium motor spirit (PMS) to N121 per litre from N125 per litre," it stated further.
However, it showed that the manufacturing supplier delivery time index, at 65.2 points, indicated increased efficiency during the review month.
Also, it showed that crude oil prices rebounded significantly in May, rising by over 90 per cent above its level in April. This was attributed to the emergence of more countries from COVID-19 lockdowns, and subsequent uptick in economic activities, resulting in an increase in the global demand for crude oil.
Driven by the slump in crude oil prices in March 2020, federally collected revenue in May 2020 declined by 31.6 per cent and 12.0 per cent to N625.91 billion, relative to its levels in April 2020 and May 2019, respectively.