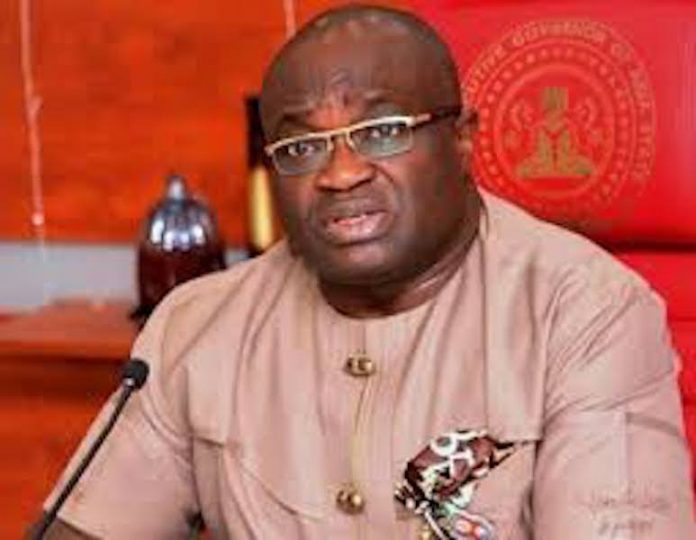 By Emmanuel Ugwu
Governor Okezie Ikpeazu of Abia State has restated his commitment to link rural areas with quality road networks to enhance the economic and social development of the entire state.
He stated this during the inauguration of the first phase of the nine kilometre Umuibe-Umuokereke Ngwa–Ntighauzo-Ibeme Ring Road in Obingwa Local Government Area of the state.
He assured that the second phase of the road project which would terminate at Akpaa would be completed on December, adding that other road projects had been slated for execution in the area.
Ikpeazu, who was on an ongoing state-wide project inspection/inauguration tour christened "Kinetic Abia", further assured that the contractors would deliver high quality job on all road projects.
The state Commissioner for Works, Mr. Bob Ogu, told the people of the area connected by the ring road that Governor Ikpeazu would surely complete the ring road to enhance their economic activities.
He urged the people to protect the road and assist the contractor to achieve government's objective in constructing the road.
Underscoring the importance of the ring road, the transition committee chairman, Obingwa local government, Chief Kingsley Nnaji commended the governor for initiating and executing the road project. He stressed the need to expedite action on the completion of the second phase of the road network which traverses five wards in Agalaba, Obingwa LG.
At the Umuene-Obikabia road Governor Ikpeazu honoured the memory of the pioneer Minister of Works in the defunct Eastern Region, late Chief Paul Ururuka by unveiling the statue erected in his honour.
He said that the project, which is an alternative route from Umuahia to Aba, was strategic as it would enhance economic activities around Aba and environs as well as Isialangwa North & South local governments.