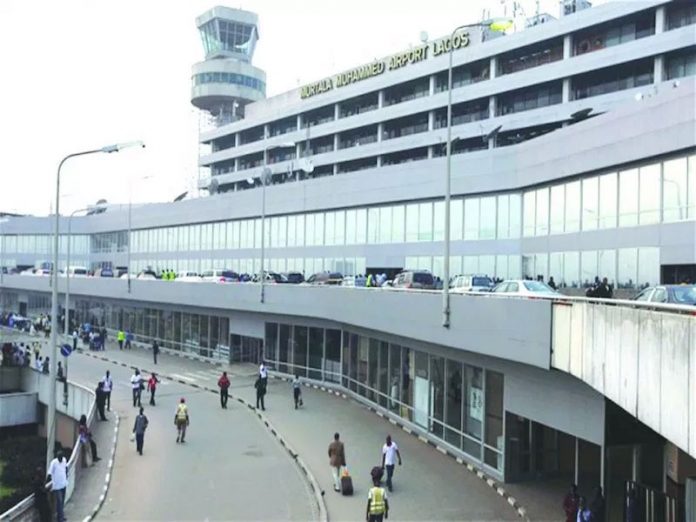 Recently the federal government announced that it will adopt the principle of reciprocity in dealing with countries that barred Nigerians from their borders. Chinedu Eze writes on the effect of the policy on air travel.
Last week the federal government vowed to apply the principle of reciprocity against the nationals of some countries that are imposing stringent traveling conditions on Nigerian citizens on the basis of COVID-19 cases in the country.
Over the years Nigerian airline operators and other concerned stakeholders have criticised how foreign airlines literally run roughshod over Nigeria's airspace, getting approvals to operate into the country, but standing against Nigerian carriers that want to reciprocate same, using policies and outrageous airport charges.
For example, THISDAY gathered that at different epochs Medview Air Line was barred from going to London with own registered aircraft and was forced to lease aircraft registered in the European Union. But Virgin Atlantic Airways and British Airways continued operation into Nigeria.
At another time, the United Kingdom airport authorities stopped Arik Air operation to London from Abuja, using slot allocation, which was not contained in the Bilateral Air Service Agreement (BASA) between Nigeria and the United Kingdom and when Arik could not continue to pay the high charges, it stopped the Abuja-London flights. The two UK carriers: Virgin and BA had a field day, operating the lucrative Nigerian routes without competition from indigenous carriers. They hiked the fares at whim that it costs more to fly from Nigeria to London, which is six hours than from Johannesburg to London, which is about 11 hours.
THISDAY also gathered that few years ago, the management of the airport in Abidjan, Code'Ivoire introduced very high charges to stop Air Peace from operating to that country, while Air Code'Ivoire had received approval and had been operating to Nigerian without hindrances and at very low charges.
Before then the request by Air Peace to operate to that country and some other countries in the West Coast was practically turned down until the airline threatened legal action and the Nigerian Civil Aviation Authority (NCAA) waded in. Industry observers said these countries took advantage of the diplomatic laxity and seeming indifference of concerned Nigerian authorities to "fight back" against these policies tailored to frustrate Nigerian airlines.
Therefore, analysts believe the reciprocity policy which the federal government has adopted in the aviation industry to redress the abuse as stated above is welcomed.
But many Nigerians hope that government would be able to carry the new policy through.
Going the Whole Hog
There is skepticism about whether the federal government would carry out its new policy to the letter or that it would yield to pressures halfway and abscond when countries whose airlines make humongous profits from the Nigerian routes would begin to shuttle between their country and Abuja.
However, industry expert who spoke with THISDAY said to make the new policy work, government would be selective in tracking down some countries that have not been very friendly with Nigerian travellers, noting with this new policy, government could remove all those clauses in BASA agreements that injure the interest of Nigerian carriers.
"This is the time to discountenance every BASA and renegotiate all BASAs. This is the best time to review all agreements. For example, Nigeria should review British Airways operation to Abuja and also that of Lufthansa to Abuja. This is the time to give it back to the people," the source said.
BASA
Aviation Economist and Lead Consultant at the ETIMFRI Group, Amos Akpan, said for the new policy of reciprocity to be realised, government must have to review BASA with many countries.
"BASA should be reviewed. How will Nigeria apply reciprocity on Emirates that flew seven days a week to Lagos, five days a week to Abuja, joined with Qatar Airways flight schedule? How do we apply reciprocity to Air France, KLM, Kenya Airways who share codes and flights? These airlines land in Port Harcourt, Abuja, Kano, and Lagos a minimum of three times a week; they land daily in Lagos and Abuja. Nigeria has only Air Peace at the moment.
This makes the money we receive as BASA funds attractive even when it is skewed in favour of the foreign airlines. Now Accra and Cotonou airports take a large portion of Nigerian traffic by the application of 3rd, 4th, & 5th freedom traffic rights.
"Accra and Cotonou plan their growth with traffic from Nigerians as input for investment decisions. We need to be deliberate in growing our airlines to become global players.
"If there is a policy that if properly implemented it will discourage Nigerians from travelling through Accra and Cotonou, all international airlines will reduce their frequencies into these two airports. This may sound draconian and unfriendly; but it will be difficult to breakthrough doing what with have been doing repeatedly in the past years.
"We need to deliberately breakout of what we've been doing towards encouraging patronage of Nigerian airlines. We should not think when the planned national airline comes on line people will automatically fly her. Habits are difficult to break. International conspiracy is difficult to decipher and outdo. Our domestic operators were not and are not ready for multiple designations of international carriers," Akpan said.
Recently industry expert and CEO of African Aviation Services, Nick Fadugba, said multiple entry points and frequencies of foreign airlines are commercially disadvantageous to Nigerian airlines and do not achieve fair reciprocity.
He said to make the aviation industry more viable, the federal government should introduce a more enabling environment, review BASA with other countries and also take advantage of this period of COVID-19 pandemic to develop new aviation blue print to guide operations in the sector.
Fadugba, who is also the Chairman of African Business Aviation Association (AfBAA), said the current pandemic provides an opportunity to develop a new aviation blueprint for Nigeria, which could enable the country to fulfill its full aviation potential if properly implemented and recommended.
Multi-designation
Over the years aviation industry stakeholders have campaigned against multiple designation because it gives foreign airlines the opportunity to operate into many airports in the country and thereby deny local carriers the opportunity to airlift passengers from different airports to one or two airports designated only for international operations. Such scenario would encourage foreign carriers to partner with local airlines.
For example, if Turkish Airlines were designated to land only at the Abuja airport, it would partner with local airlines to bring passengers to it from the other airports of the country.
Over time, the partnership may mature into the local airline selling ticket for the foreign carrier and exchanging technical personnel and training. But currently, Turkish operates to Abuja, Lagos, Port Harcourt and Kano. So do some other foreign airlines, thus denying local operators the opportunity of partnership.
But the Minister of Aviation, Senator Hadi Sirika had said at the beginning of his tenure as Minister that he believes that every region in the country should have an international airport so that travellers would spend less amount of money travelling to Lagos or Abuja to connect flight to their international destinations.
So, he has always encouraged that every zone should have international airport and foreign carriers could operate to that airport to save travellers the inconvenience and cost of moving from their region to the nation's capital or the commercial city of Lagos.
"We chose to make Enugu, Port Harcourt and Kano airports international airports. The stakeholders wanted us to only make Abuja and Lagos airport international airports and use smaller aircraft to take the passengers and ferry them to their locations. I am a policy maker and I look at the haves and the have-nots.
"It will cost an average business man about one thousand dollars to book hotel and board flights to come down to these airports from Lagos and Abuja. We will serve you where you are. I made sure Enugu meets all international standard that it requires. In the next few days most flights will commence.
"Ethiopian airline and many other airlines that receive approval to come here will come here," Sirika said last Sunday at the reopening of Enugu airport.
Exploitation
Many industry stakeholders believe that Nigerian travellers have been exploited over the years because foreign airlines are not facing strong competition from local carriers so they get together and fix airfares that are relatively higher than any other fare in the West and Central African sub regions. Yet, Nigeria is a lucrative route, more lucrative than any other destination in the sub regions.
The Chief Executive Officer of Mainstream Cargo Limited, Seyi Adewale, said there was need for Nigeria to also flex its muscles like other countries so that it would be respected and also be taken seriously by other nations.
He said that Nigerians contribute in boosting the economy of countries like the UK but the government of the UK may not officially recongise this contribution.
"I strongly believe it is time for Nigeria to also flex its own strength in the community of nations. Example, there was a time Nigeria was ranked third in the POS sales at Heathrow Duty Free Airport Stores in the UK and only after China and Russia. This means we boost UK's economy and Duty Free stores will 'feel' the impact of Nigerians not allowed into their airports/ country.
"This also happens in many other countries. In addition, the recent Fareed Zacharia CNN study report on the significant impact and contributions of Nigerians to US economy, which only amplifies this fact a little further, revealing that Nigerians are paying more taxes than most other immigrants in the US.
"So, whether the world likes it or not, Nigeria, the most populous and largest GDP (approx. $414.912Billion) in Africa are needed in world system craving for stability, fluidity in trade and commerce because they are hardworking, energetic and highly creative people," he said.
He said he fully support the federal government's stance on the reciprocity choice, adding that that Nigeria has strength and potential and therefore cannot be ignored.
"I recommend the federal government setting up a very high powered team led by the Minister of Foreign Affairs to chair a newly set up committee. The Minister could be supported by Head of Nigeria Diaspora, representatives from the Ministry of Trade and Commerce (to supply inputs from trade and investments between Nigeria and target countries), representative from Ministry of Aviation (to submit potential impact on local airlines per decision/ country specific), representative from the intelligentsia to look at issues such as Nigeria's ultimate interest, liaise and negotiate with some countries, advise on alternative cause of action and communicate same to Nigerians," Adewale said.
So far, not only that many aviation industry stakeholders are celebrating government's decision on the principle of reciprocity, many of them believe that it was the right thing to do.