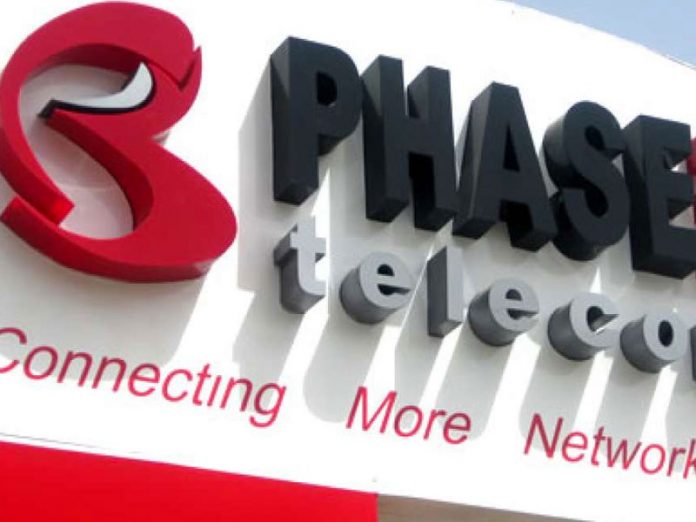 The Chief Executive Officer (CEO), of Phase3 Telecom, Mr. Stanley Jegede, on Thursday called on Government, ICT stakeholders and technophiles to invest more on innovative research Security Operation Centres and network capability upgrade to be able to navigate looming cyber attacks and COVID-19 disruptions.
According to him, the threat that cyber attacks pose to any organization especially amid the COVID-19 volatility has become an existential one that cannot and should not be downplayed.
In a chat with select media practitioners in Abuja, he acknowledged that Phase3 has made advances on enterprise cyber security solutions, to curb risk to businesses amid COVID-19
Jegede, who has strategically positioned Phase3 Telecom as West Africa's leading independent fiber optic network infrastructure and telecommunications services provider, revealed that management is expanding the scope of its partnerships as well as advancing on a major security operation centre network capability upgrade.
He said: "This is to uniquely position the company for tackling such alarming disruptions to the growth and successes of businesses as well as public institutions.
"In view of the spike in brands impersonation to mislead workforce and customers by cyber attackers through Malspams, phishing and ransomware according to global cybercrime indices."
According to him, the fact that more small, medium and big businesses are restructuring their teams for remote work to minimize the risk of infections and crippling of company operations as well as profitability amid the yoke from the virus.
On navigating the disruption, he said: ''The situation which necessitates proactive cyber due diligence to help these businesses scale efficiently; stay attractive to investors; ensure steady growth across market demographics and to curtail their cyber crime vulnerability including the eradication of sensitive data exposure that can erode customer trust and brand reputation.
"As the disturbingly dark web of cybercrime is becoming ultra sophisticated, in a world where business networks are now even more inter-connected."
He underscores the critical need for SMEs, corporate entities, organizations and institutions to prioritize cyber risk management and investment in multiple protections of their customers, clients, partners and stakeholders' information and networks.
According to him, the adverse impact of cyber attack which is not limited to sharp drop in prices and value, contracted growth pipeline as well as rapid customer churn, is too great a price for any enterprise to pay amidst a global pandemic.
"Hence, Phase3's unflinching commitment to proffering expert client-oriented cyber security solutions across automated systems and network layouts that truly help businesses and organizations thrive in an era of digital transformation.
"That it is in the company's DNA and of top priority to always create viable ways to ensure clients' network protection is consistent.
Hence, its SOC service which is designed to provide specialized security solutions focused on "people", "processes" and "technologies" with effective monitoring and protection of an organization's IT assets.
"With a 360 focus on detecting, containing, eradicating and assisting in quick recovery from all security threats and associated incidents in real time." The CEO, said.