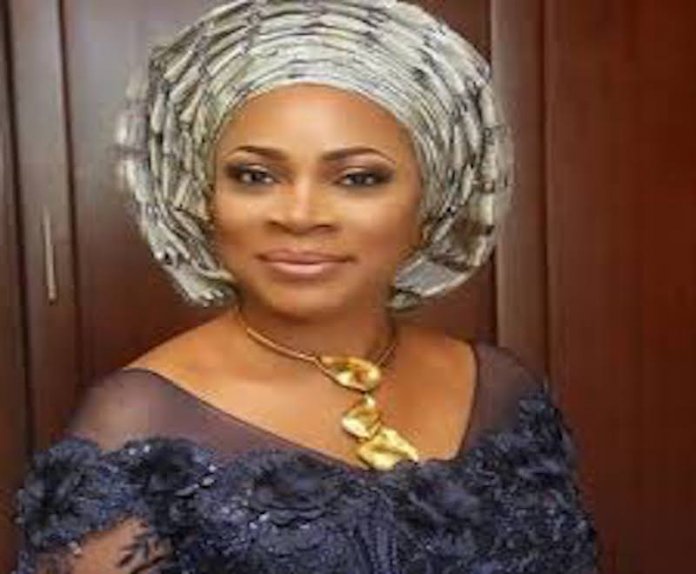 Mrs. Joy Agbakoba, a serial entrepreneur is the founder of Women's Business Arena, the first women centric e-commerce website in Nigeria. In this interview, she speaks on how her organisation has been promoting female entrepreneurs. Nume Ekeghe presents the excerpts:
Can you give us an insight into your business and why you decided to focus on women centric e-commerce platform?
When the vision actually started, it wasn't meant to be a business, it was a platform I set up for my friends to connect with vendors. Most of my friends would always ask for information on where to get make-up done, clothes made, grocers, butchers, so I then decided to start a WhatsApp group and then put a few vendors I know. I am a travel agent by profession and with the nature of my job, I come across people from different works of life and I had a huge database of vendor. And with this, I had put into various groups and then I added my friends. So, it wasn't for business initially. However, sometime in October last year, a friend suggested I should profit from this by fine-tuning the mode of operations. So, the platforms grew to other states and our Abuja platform as we speak is actually has 256 members while Lagos has three WhatsApp platforms. Then, someone came to me and said let's do an Ibadan and then Ondo, Ekiti, Port-Harcourt, Benin, Jos, Bauchi, Kaduna. We are like in eight different cities already and everyone is trading on our WhatsApp platforms.
What we do, people advertise their products and services, they are allowed to share 2 items either a photograph or a video of what you do daily. So, every day, each vendor is showing something and if you're interested in what the vendor posted, you, private chat them and you conclude the transaction offline. Also, we have a team of logistics, people who do deliveries on the platform and we encourage members to use the logistics companies we have in our platforms.
What we actually preach is to keep the money within the women community. At that point I decided to keep it strictly to women knowing it would be a boost to every woman's business.
As the first female e-commerce site, you said you offer sales and services, can you speak a little about these services?
We have a few service providers on the platform, like people who offer event, makeup artist, fashion designers. We have people from different works of life, we have travel agents like myself, we have courier services, we have companies that do logistics, we have home deliveries of food, we have errand ladies that do your shopping for you, and we have those who do meat sharing services.
Due to the Covid-19, a lot of e-commerce websites have experienced a surge, was this a calculated move, knowing well that it is a good time to come into the business?
No before Covid-19, I had been thinking of an e-Commerce website, because I knew that after a while, people would get tired of just posting, posting and people would rather come to your store and see more than two, because when you post, you're only posting two items.
But on the e-Commerce platform, you can see everything that vendors have in their shop. It's something we have thought off before COVID-19.
Does your platform promote export and if yes, what tools would you give women who want to venture into exporting things through your website?
We encourage the women by actually giving them training. We have at least one free training every month and we have other trainings that are paid for. They can learn about National Agency for Food and Drug Administration and Control (NAFDAC) registration and other technical knowledge on how to export. A lot of people would like to export but they don't how to go about it, so on our platform we have ongoing training for women.
Are there other challenges, in this line of business since you started?
Dealing with human beings, generally is making them keep to time, like delivery timeline, sometimes this could be an issue. You get money from a client and you and you say okay, we will deliver to you today, and you don't deliver. Definitely you have failed in your obligation. That's why we really started to encourage vendors to use in-house logistics, because logistics has been a big issue. So sometimes, its delivery and logistics, which I know has been sorted out or is actually getting better.
What kind of quality checks do you put in place to ensure that what the vendors put on the website is actually what they deliver to the customers?
The checks we have, when you make a payment it goes to Women Business Arena Account, and the vendor has five days to return the product. So, we keep that money for seven days, you get your money after seven days, then we are sure the customer has received the product and they are happy with the product and then you get paid. But food items are exempted from that, you don't get refund for food items. You can't send underwear back, earrings and other personal items.
So what is your goal, how much reach do you want to achieve with this platform?
Right now, it is national. Having said that, on the sixth of August, I launched in the UK and between then and now, we have 215 members as at today in the UK and they are active and they really embraced it strongly. Someone approached me that why don't we do this in Dublin, because, it's very simple to do because we have built our brand over the years. A few groups have dropped off from mine, you know but most of the people who started with me are still there. You hardly find someone come and leave, it's very difficult. Once they leave, that space is taken over, because like from platform one, platform two in Lagos on WhatsApp is full and it remains full; platform three is nearly 200. So, in Lagos alone, we have close to 700. So, nationally we have like a 1,450 and then in UK, we have 215 members. So, yes, we plan to go international and we are working in that direction already.
How many registered members and how many active buyers do you have presently?
Active members are about 700, but the directory has 788 members listed, who are actually registered, although there are a lot of people there have still not registered. But I still call them members of my community because, they are trading. Ideally, they should pay their fee which is N3, 000, because we are working on a hardcopy directory, a 100-page directory, which we have listings of all the members. It would have profiling of members, it would have address in it, which would be about a 100-pages.
So, every single business would be listed, we have to do this for over eight to nine months and as new members have been coming, we have been updating the directory. It is still work in progress, but we are trying to press by first week of September, so we can actually get the directory out. It will be our first edition and we plan to have an e-copy and hardcopies as well, which we will distribute in banks, airport lounges, restaurants, spas, hotels all around Nigeria.
Going forward what can we expect from Women Business Arena?
For WBA that is www.wbarena.com, I'm hoping and praying that it becomes a household name. I am hoping and praying that we are able to reach out to every family and that every family would be able to enjoy the services offered by our platform. And by God's grace, once Covid-19 is out and done with, we would be able to resume having our annual trade fare, like we had in December last year and hopefully in the end, we would do international trade fair. We encourage trade between the countries, like on our London platform we have, probably like eight people who have businesses in Nigeria, but they deal on businesses that would be needed over there in the UK, so I'm very careful with my selection. I noticed that many women are new in business, many of them have become caterers as a result of Covid-19, some are women who have jobs and they lost their jobs, some are caterers, they are cooking or doing one thing or the other.
What would be your advice to women who are just venturing into business?
I will advise the women to do things properly and get your company registered, keep your book straight. And if you're into manufacturing, quite a few people after I have advised them, they have gotten their NAFDAC certification. It is important that if you're into agro- manufacturing or producing, things that need NAFDAC registration, you get them properly registered, get your company registered as well, open a business bank account, that's what I will advise. Lastly, sometimes there are women, who are really struggling, so such women I register them on my Platform without a fee, even the 3k, which seems small, sometimes is a big deal for some people at some point in their lives. I do register them for free and I mentor them, if they have business challenges, I mentor them, because some are new in business and it's just their first year and they don't know how to go about it.