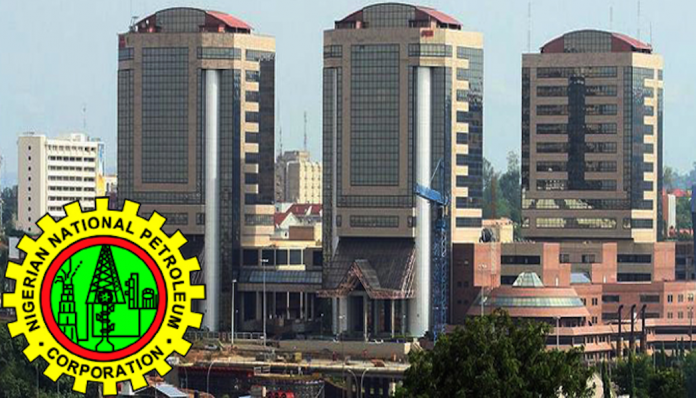 Peter Uzoho writes that the $179 million allegation on insurance policy against the Nigerian National Petroleum Corporation is
The latest allegation of the involvement of the Nigerian National Petroleum Corporation (NNPC) in the purported $179 million insurance policy saga is an attempt by those who do not mean well for the country to distract the attention from the giant strides being recorded it under its Group Managing Director, Mallam Mele Kyari.
It was gathered that most of the allegations and issues raised in the allegation were insurance industry related and within the purview of the Regulatory Authority – National Insurance Commission (NAICOM).
A report also stressed that the regulator alone is competent to give information and answers to such alleged breaches and issues of under-utilization and low retention capacity.
On the claim that '$179 million premium allegedly paid by Nigerian National Petroleum Corporation (NNPC) and Joint Ventures (JVs)', it disclosed that the investigation showed that since 2013 to the current insurance year (2020/2021), the premium paid by NNPC has been reducing consistently notwithstanding that the assets value have been increasing through acquisition of new assets and new investments.
It pointed out that from a premium of $79.8million and asset value of $50.3billion in 2014/2015 insurance year, the premium has been on downward trend to $39.6million, with an increased asset value of $68.9billion for 2020/2021 insurance year.
Also on the 'Alleged breaches on insurance business by industry practitioners; low retention capacity of dollar denominated insurance business and the effect on Nigerian economy,' it was gathered that the NNPC is a responsible corporate entity that values and respects all extant laws in its operations including those regulating insurance of assets and liabilities.
According to the findings, the contracting process and strategy of NNPC insurance placement was in compliance with the provisions of the Public Procurement Act (PPA) 2007, Bureau of Public Procurement Guidelines, the Insurance Act, NNPC Policy and Procedures Guidelines to mention but a few.
The investigation further revealed that Based on the robustness, integrity and credibility of NNPC insurance contracting process, NNPC has not had cause to resort to litigation in claims recoveries in the last 10 years.
In addition, it stated that the NNPC has never received any query from any regulatory agency on compliance to process and procedure, rather, they (NNPC) have always obtained approvals where necessary and received recommendations from regulatory agencies.
It described the NNPC insurance procurement process as very robust, open, transparent and competitive in full compliance with the provisions of Public Procurement Act (PPA) 2007, and the Corporation's Supply Chain Guidelines.
Furthermore, it stressed that for the insurance of NNPC's Oil and Assets and Liabilities, the bidding process usually result in the selection of insurance companies that passed the technical evaluation with one as the Lead Primary Underwriter having scored the highest technical evaluation score.
It noted that it is the responsibility of the lead primary underwriter to appoint an international reinsurance broker and conduct a bidding process in the London Commercial Market with a view to securing a competitive pricing for NNPC, and that the process is designed to guarantee the selection of underwriter with the lowest responsive bid.
In addition, it pointed out that the lead primary underwriter also leads the oil assets and liabilities account with other approved consortium of Nigerian insurance companies for the insurance placement in line with NAICOM regulation, Nigerian Oil and Gas Industry Content Development Act (NOGICD) 2010, and Nigerian Content Development and Monitoring Board (NCDMB) guidelines. He explained that Reinsurance is statutory and the exclusive preserve of the primary insurers.
"While Section 6(i)(c) and 8(j) of the Insurance Act (2003) underscores the importance of reinsurance in the business of insurance, Sections 65(7) and 72(4) permits the insurance or reinsurance of assets overseas subject to the provisions of the Insurance Act and approval of the Commission (NAICOM).
"Therefore, there is no geographical limitation to the purchase and placement of insurance because of the international nature of insurance business.
"Importantly, NNPC insurance division is manned by some of the most qualified and experienced personnel in the insurance industry. Therefore, they ensure that adequate insurance cover at the most competitive price is in place for the organization," the report said.
Again, on 'Alleged huge unsettled life insurance claims, poor handling of Group Life insurance schemes, its effects on the motivation and productivity of working class citizens and non-payment/un-allowed deductions on entitlements of the surviving families,' it stated that NNPC maintains very robust cover for both human and material assets of NNPC. According to the report, their GLA scheme is very effective and professionally managed such that they collect all discharged claims to the satisfaction of next of kin(s) of deceased employees.
To further buttress his points against the allegations leveled against the NNPC, the report presented a historical table of NNPC GLA scheme from 2010 to 2019, stating the ten years Group Life Assurance, the policy year, the premium paid, the claims collected, as well as the claim ratio.
According to the statistical presentations, in 2010, 2,690,358,369.15 was paid as premium, 1,883,520,803.66, claim was collected with 70.01 per cent ration; in 2011, 2,420,175,694.38 premium was paid, 2,095,020,730.08 claim was collected at 86.56 per cent claim ratio; and in 2012, a premium of 2,039,842,864.56 was paid, 1,518,618,813.03 claim was collected at 74.45 per cent ratio.
However, in 2013, 2,661,006,363.43 was paid as premium, 2,742,995,283.21 was collected as claim, at 103.08 per cent ratio; in 2014, 2,657,201,652.62 premium was paid, 2,364,917,319.85 claim was collected at 89.00 per cent; in 2015, 2,357,612,772.34 was paid as premium, 2,941,339,107.72 was collected as claim at 124.76 per cent ratio.
Again, in 2016, a total premium of 2,456,308,901.43 was paid, a total claim of 2,369,346,574.15 was collected at 96.46 per cent ratio; in 2017, 2,372,291,238.87 annual premium was paid, 2,832,584,833.20 annual claim was collected at 119.40 per cent ratio; and in 2018, 3,018,707,771.41 was paid as annual premium, 2,475,661,073.20 was collected as annual claim at 82.00 per cent ratio.
Also, in 2019, the investigation showed that a total annual premium of 3,018,787,111.41 was paid, a total claim of 2,670,453,514.70 at 88.46 per cent ratio.
However, while the NNPC as an organisation run by human beings may not be perfect in itself, throwing up unfounded allegations on the corporation by mischief makers will never bring any progress to the country. At best, such campaign of calumny against the national oil company that has business partners across the world, will only end up de-marketing the nation.
NNPC, especially under the current leadership of Kyari has refused to be distracted by such unfounded allegations and is only concerned with improving the performance of the corporation for increased value to the nation. Kyari, despite the fruitless efforts of the corporation's traducers to pull it down, is focused on entrenching transparency and accountability in the corporation, reduce waste and cut cost of operation in business. This, no doubt is to enable the corporation generate more revenue rather than more cost to the nation.
Sometime in June this year, the NNPC displayed its avowed commitment to transparency and accountability by making public for the first time in history its audited account, a move that received wide commendation from analysts and industry watchers.
Just recently, NNPC took another bold step in its push for more transparency by formally joining the Extractive Industries Transparency Initiative (EITI) as a partner company.
The new status would require NNPC to among other things, publicly declare support for the EITI principles and, by promoting transparency throughout the extractive industries, help public debate and provide opportunities for sustainable development.
NNPC is also required to publicly disclose taxes and payments; ensure comprehensive disclosure of taxes and payments made to all EITI implementing countries; and publicly disclose beneficial owners and take steps to identify the beneficial owners of direct business partners, including Joint Ventures and contractors.
The corporation will also engage in rigorous procurement processes, including due diligence in respect to partners and vendors; deliver natural resources in a manner that benefits societies and communities; and ensure that company processes are appropriate to deliver the data required for high standards of accountability.
"NNPC plays a vital role in Nigeria's economy. Joining the EITI as a supporting company is a welcome step in the NNPC's journey towards achieving greater transparency and to help ensure that Nigeria's citizens benefit from their natural resource wealth," EITI Board Chair, Hon. Helen Clark had said about the development.
Kyari, the chief initiator of the move, affirmed his company's commitment to the EITI, saying, "Becoming an EITI supporting company aligns with NNPC's corporate vision and principles of transparency, accountability and performance excellence.
"Our partnership with NEITI (Nigeria Extractive Industry Transparency Initiative) and EITI strengthens our commitment towards commodity trading transparency, contract transparency and systematic disclosure of revenues and payments.
"We are on a journey towards greater transparency and look forward to deepening our collaboration with the EITI to further this work."
Also commenting on the move, the Executive Secretary of NEITI, Mr. Waziri Adio, commended NNPC's move to support the EITI, stressing that "NNPC joining the EITI as a supporting company is a major inflection point in the quest for transparency – for the company, for Nigeria's oil and gas sector, and for the country as a whole".
Adio added: "This is so given how critical NNPC is to the sector and to the country. NEITI welcomes this bold commitment. We will continue to work and walk with NNPC to translate its espoused commitments to transparency and accountability into concrete and sustained actions and results."
Interestingly, while all these pleasant stories come out from the NNPC, the unpatriotic elements, who never see anything good from the corporation, will never notice them, as they are bent on finding loopholes where there is none to paint the national oil company black.