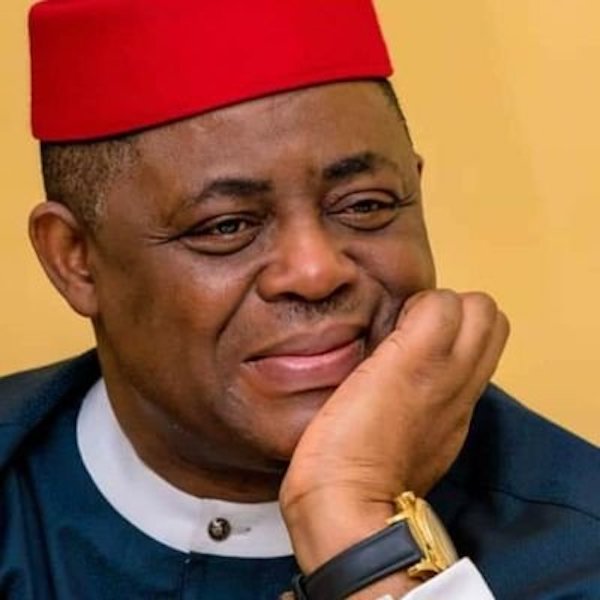 Loud Whispers with Joseph edgar
You see, I had to go check the meaning of this Scarlet Pimpernel before I write o. When you write with the spirit in your head, words just come to you. This phrase had been playing in my head ever since I decided to write about this my egbon.
But I didn't know the meaning, all I knew about it was that when I was a little boy in Shomolu and NTA2 Channel 5 was the station they used to show this film on Christmas Day. So I checked the meaning of the word and they say na person wey used to help people escape tyranny by taking them across the border.
I no really see the link o but something tells me that all the noise he has been making since 2015 can figuratively tie to this phrase – an attempt to take the oppressed people of Nigeria across the border far away from the tyranny of our existence. Mbok make I leave theory, let me give the gist. That is how they say that egbon has been given a traditional title in faraway Shinkafi Emirate in Zamfara. As usual with egbon, controversy must follow. People started resigning their own titles in protest. But wait, the Emir accepted their resignations, affirmed Chief Kayode's title, stating that it was absolute and irrevocable. Kai and even went further to assert that anymore person who needed to resign should go ahead.
In fact, that period another 15 people jumped in to be so appointed. This Chief Kayode is so loved in the place that even if he wanted like some virgins there, he would have his pick and knowing him very well, he will not say let me send two to Duke of Shomolu. He will just be speaking big English there. Anyways, I was curious wanting to know why all this was happening, so I reached out to highly influential Wambai Shinkafi, an APGA chieftain. Within the first two minutes of the conversation, lord had started calling me 'joe' making goose pimples catch me o. He traced the relationship between the Emirate and Chief Kayode to the role his late father, Chief Remi Fani Kayode played in nation-building, touching on the special relationship between him and the last Shinkafi. The role Chief Kayode himself has played in bridging the gap between the North and the South while also mentioning the significance of the title and the absolute popularity of Chief Kayode and his qualifications, making the Sultan of Sokoto and two state governors host him immediately after.
All this come make me dey fear this Chief Femi Fani Kayode o but I come dey look, is there more to all this? Is there a possible future run at the Presidency? Mbok, in this Nigeria, anything and everything has been happening. We still dey watch.