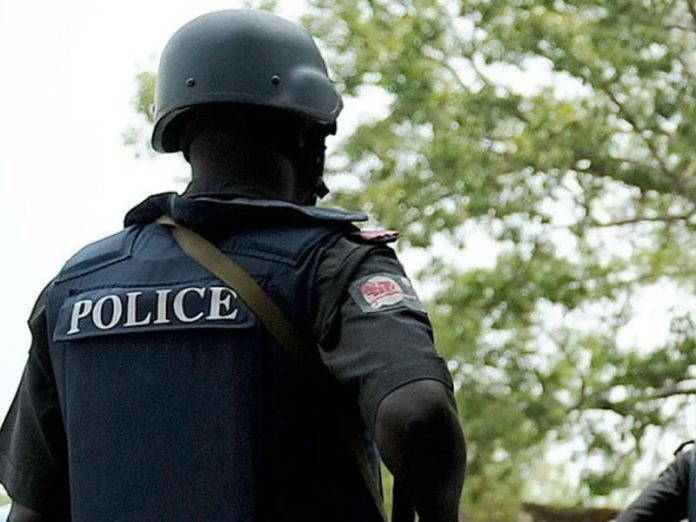 Ibrahim Shuaibu in Kano
The Kano State Police Command and human rights activists yesterday rescued a six-year-old minor locked up in solitary confinement for 12 months by his biological father.
The incident occurred at Panshekara, Hanyin Fulani when detectives from the police command and human rights activists stormed the sleepy quarter and rescued the boy.
The minor, who was identified as Umar Ubale, is an orphan left under the care of a stepmother since he lost his mum a couple of years ago.
He was allegedly locked up by his father to check what he called "manifestation of deviant traits".
A human rights activist in Kano, Mr. Haruna Ayagi assisted the police with intelligence on the rights violations in the city.
Ayagi, at a session with journalists yesterday, described the situation as embarrassingly touching
He said: "We were alerted by a good Samaritan. Upon completion of our Investigations, we informed the security agents to do the needful."
Ayagi explained that the boy was subjected to forms of dehumanization while in captivity , adding "we uncovered a boy with a decaying skull arising from injury inflicted on him by his father. "
Ayagi, who betrayed emotion while narrating the story, disclosed that "from our findings, the stepmother is complicit in the tragic drama of man's inhumanity to man.
"We had since evacuated the boy to Murtala Mohammed Special Hospital for medical attention.
Police Spokesman in Kano, Mr Abdullahi Haruna Kiyawa confirmed the incident.
Haruna, a Deputy Superintendent of Police said the boy's father, Malam Ubale had been taken into custody while the stepmother is on the run.
He further assured the readiness of the Command's readiness to bring the perpetrators to book.