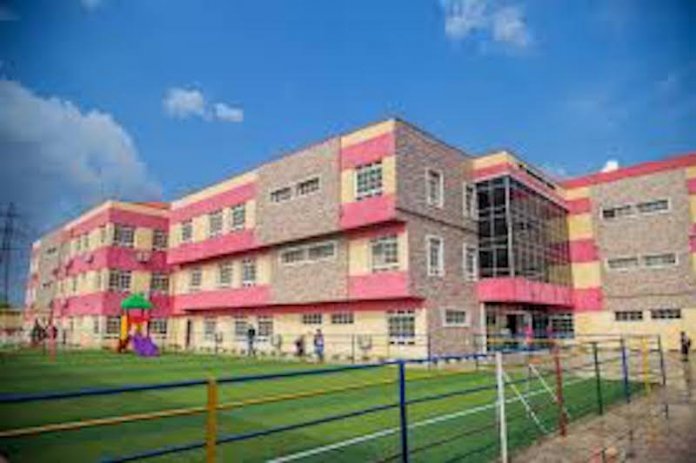 In an effort to recognise scholarly excellence, six students of The Ambassadors School (TAS), have received the British Council recognition and outstanding Cambridge Learner awards.
Miss Juliet Ekoko received Top in World Mathematics (without coursework), and Top in Nigeria, Agriculture (Nov 2018), Miss Glory Okoli received the award for Top in Nigeria, Economics (Nov 2018), Master Enoch Adelekan bagged Top in Nigeria, Additional Mathematics (Nov 2018), while Eniola Olubunmi received Top in Nigeria Accounting (Nov 2018). Miss Yvette Foby received the prize for High Achievement, Agriculture (Nov 2019) and Akintoye Ogunsola received the prize for Top in Country Accounting (Nov 2019).
The management expressed delight about the achievements of its awardees.
According to the school board, "We know how well you have pushed yourself and gone out of your comfort zone. We know that these awards will encourage you to strive for more achievements in the future. Congratulations on receiving these awards. We wish you good success in your pursuits as we give the glory to God."
It also commended the teachers for motivating the students to excel as well as administrators, and parents for all the years of hard work that laid the foundation for such an award.
The Ambassadors School is renowned for churning out outstanding students year in, year out which is evident through these awards and the numerous laurels the students of the school receive often.
Cambridge International operates in partnership with the British Council in Nigeria.
Juan Visser, Cambridge International's Regional Director for Sub-Saharan Africa, congratulated the Cambridge top achievers in Nigeria saying, We are delighted that learners in Nigeria produce such fantastic results year-in-and-year-out; this points to the quality of the schools in Nigeria registered to offer Cambridge programmes.''