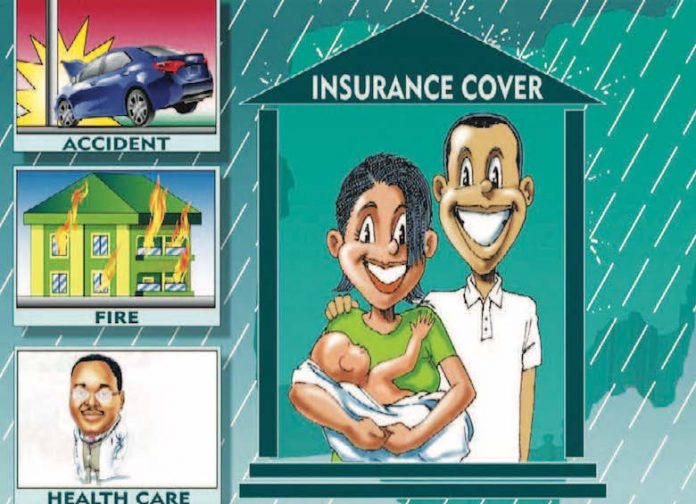 Ebere Nwoji
The COVID -19 pandemic has compelled insurance operators to adopt 'work from home' as a cost-saving strategy.
Under this arrangement, insurers have adopted earn as you work payment model.
Findings by THISDAY shows that in most insurance firms, less than 30 per cent of the workforce work in offices while greater number of them work from their respective homes.
Others alternate their working days to adopt "two days on, three days off" strategy.
This new working strategy adopted by the sector employers has been made possible by the use of technology at their disposal.
It was also gathered that in terms of emolument, the employers calculate the daily pay of each worker and multiply it by few number of days they came to office and pay the same to the workers.
THISDAY learnt that this has drastically reduced the amount of money operating firms spend on salaries and wages. Some operators said there was no difference between workers' output now and when they were going to their offices regularly.
As a result, some employers said they would continue with this working model for some time.
AIICO Insurance recently announced that it has extended its 'Work from Home' policy to allow more of its employees work from home till January 2021.
The company attributed this to shut down of third mainland bridge and its attendant heavy traffic jam on major roads in Lagos as well as the impact of the virus.
The company, in a recent statement to this effect, said currently, about 50 per cent of its staff work from home, while others enjoy the flexibility of running weekly rotation as a social distancing measure.
AIICO's Managing Director and Chief Executive Officer, Babatunde Fajemirokun, had said:
"We are in unprecedented times and we keep evolving and adapting to the new normal. We are mindful of what our employees go through, commuting to and from work.
"Our robust business continuity plan, which we implemented during the lockdown period, has proven to be quite effective in running business operations either on premise or remotely. Our employees' productivity during that period was quite impressive. We will continue to leverage our business continuity arrangement to deliver value to our customers while ensuring our employees' well-being and safety."
Commenting on the development, the Managing Director, Anchor Insurance, Mr. Augustine Ebose, said in real terms, businesses, insurance firms inclusive are currently much more concerned about survival than any other thing.
He said the COVID-19 has devastated businesses such that operating firms are yet to collect premium from policies sold before the outbreak of the virus.
He said in real terms, selling new policies during the lock down was difficult adding that impressive performance recorded by his own firm was mainly achieved before the lock down.
He was however optimistic that the post pandemic holds a lot of positive packages for businesses that are proactive.