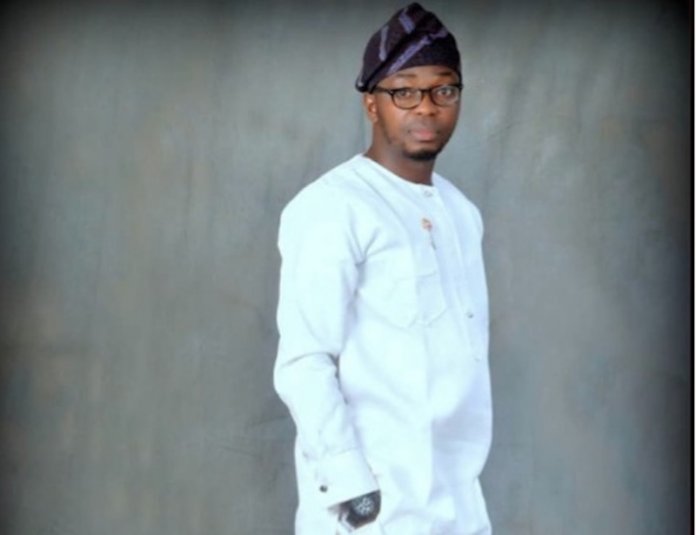 Call youthful Prince Oladega Kehinde Ibrahim an uncommon breed and you won't be far from the truth.
Although he grew up like every other child, those who should know would readily attest to the fact that Oladega became conscious of his environment early in life: he had exhibited leadership traits to the admiration of all.
Upon graduating from the Lagos State Polytechnic, he never took up paid employment.
But he has been able to establish himself through his extraordinary talent, which he exhibited while he was involved in student unionism in the polytechnic. He is good at weaving words together, which makes him a good voice-over artiste, compeer, and presenter.
Also, his zeal towards ensuring his riverside homestead, Agboyi, doesn't remain undeveloped led him into partisan politics. In no time, his talent and commitment to party activities brought him out.
He first caught the attention of former Governor of Osun State, Rauf Aregbesola and later became a loyal right-hand man to the late Senator Bayo Osinowo aka Pepper.
Among numerous party assignments, Dega, as he is fondly called, has been member, Media Committee of Babajide Sanwo-Olu Campaign Organisation and member, Media Committee, President Buhari NEXT LEVEL CAMPAIGN.
A source revealed to Society Watch that Oladega had stepped forward to take up a new challenge, following the vacuum created by the passing of Buraimoh who represented Kosofe Constituency II, at the Lagos State House of Assembly.
This, the source added, was following the encouragement given by the elders and youths of Agboyi.
Dega, whose slogan is 'Youthful and Useful.' is a leading aspirant among others who are interested in representing the APC in Kosofe by-election.