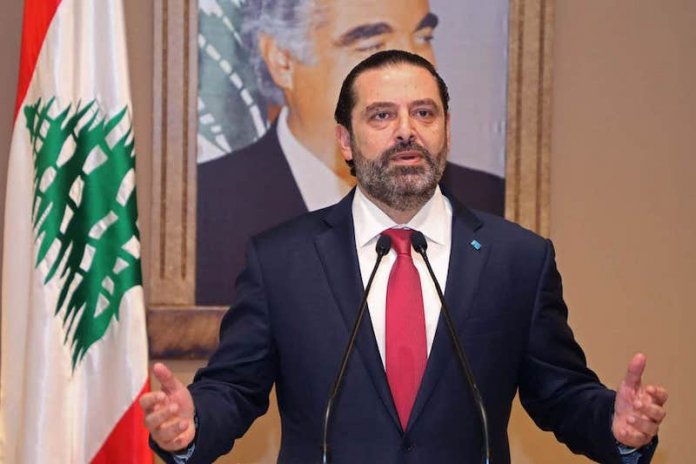 I was with my parents in the family house watching CNN on August 4, 2020, with Christiane Amanpour, the British-Iranian television host asking a correspondent questions on a coronavirus-related topic in the US. And just as the person was about to answer, suddenly there was "Breaking News!"
I thought to myself, so some news could displace the coronavirus. The next thing was a footage of a huge fire burning. A bomb had exploded in Beirut the capital city of Lebanon!
Ben Wedeman, CNN correspondent in Beirut, who was reporting from his studio said the explosion blew out windows and shattered the office. He said it felt like an "earthquake." He was visibly shaken.
The shockwave from the blast blew out windows at Beirut International Airport's passenger terminal, which is about nine kilometers away from the port.
The explosion also affected houses, restaurants, and flattened buildings, as well as some foreign diplomatic missions, which include the German and Norwegian embassies.
Those in Cyprus, about 200 kilometers away felt the effect. Seismologists say it's an equivalent of a 3.3-magnitude earthquake. The blast left in its wake 157 people dead, 5000 injured, and 300,000 people homeless.
It was immediately thought of us a terrorist attack. But as more information came in that thought was jettisoned. According to information gathered by the Washington Post from legal documents, court correspondence and what public officials, a Moldova cargo ship that had on it 2,750 tons of ammonium nitrate which was coming from Georgia and heading to Mozambique back in 2013 made an unplanned stopover in Beirut.
With the dangerous nature of its cargo, port officials transferred the contents of the ship into port warehouses, to wait for "auctioning and/or proper disposal." But despite warnings about it, nothing was done, until tragedy struck.
When asked by the BBC the possible cause of the explosion the Lebanese Minister of Economy and Trade Raoul Nehme said: "I think it is incompetence and really bad management and there are a lot of responsibilities from management and probably previous governments."
In Lebanon ports are treasure troves for criminals, militia and politicians. There are many interests to be protected by different security forces at the ports, who are controlled themselves by different political elements. It's the same people who decide who gets a government job and who does not. And the whole system is notorious for nepotism and corruption.
The effect of that explosion will have a great impact on a country that has a lot of troubles bedevilling it. Some 85 percent of the country's cereal went with the explosion as it also housed its main grain silo. And worse, goods can no longer enter the port. Lebanon is an import-dependent nation like Nigeria with 80 percent of consumption as import, and 90 percent of its wheat also as import. Bread is a staple food. The country has been going through months of economic problems. Its money is down. Buying food, medicine and fuel are a great challenge. UN agencies are already warning of a humanitarian crisis.
And there is the coronavirus which has put more pressure on its health system. Indeed for Lebanon it never rains but it pours. There are already fears that dangerous gases may be in the air from the explosion.
Some of Beirut port officials have been placed under "house arrest" as investigations are underway. For a country with deep-seated corruption and cronyism it remains to be seen if those who are responsible will get punished.
Meanwhile, the country desperately needs help going forward. And help is already underway from France, Russia, Israel, Iran, Jordan, Qatar and Kuwait. It may hurt national pride that Lebanon may be "on the dole", but it has to grab hands stretched out to it. It can use a lifting up.
Some young Nigerians who were watching the bomb fire may see it as a remote thing. But it bears a resemblance to what happened in Lagos on January 27, 2002. On that fateful day, there was fire that started in a street market around the Ikeja military cantonment, which also was where families of soldiers lived. But, soon the fire spread to where a large store of explosives was kept, causing a large explosion that shook Lagos. The bomb blasts were occurring serially. With each blast house windows kilometers away from the blast shook. It caused massive destruction and created fear, which led some panicked Lagosians to run into a Lagos canal to meet their untimely death. Some thought it was Armageddon and ran into churches.
At a hospital I was working then, a man who was bleeding torrentially from a gash on the skull was already losing strength. He had been riding a commercial tricycle (Keke Marwa), when he heard the explosion and tried to escape and hit a vehicle, and the shard of glass of his windshield cut into his scalp. I resuscitated him and stitched him up. But he needed blood. I referred him to a general hospital. I hoped it turned out well for him.
At least 1100 people lost their lives from what happened that day, and like the Lebanon blast about 5,000 people got varying levels of injury, and more than 12,000 were left homeless. Roughly 20,000 people ran away from their abode, and returned several weeks after.
A similar thing happened again, but thankfully on a smaller scale, when on Boxing Day of 2012 an explosion rocked a market in Lagos Island. It was a building storing fireworks otherwise known as knockout. Only one person died, but more than 30 people were injured, with goods and properties worth millions of naira destroyed.
We won't say we will learn from what happened in Lebanon, we have experienced it before. And still experience it regularly in gas pipeline explosions that also kill many people.
The lessons are clear as daylight. If there are places anywhere in Nigeria that are presently housing stockpiles of explosives of whatever form, be it government, private organisations or even individuals, this is a wake-up call to double-check on any precautionary measures, to avert any disasters.
A stitch in time not only saves nine, it can save lives.
––Dr Cosmas Odoemena, Lagos