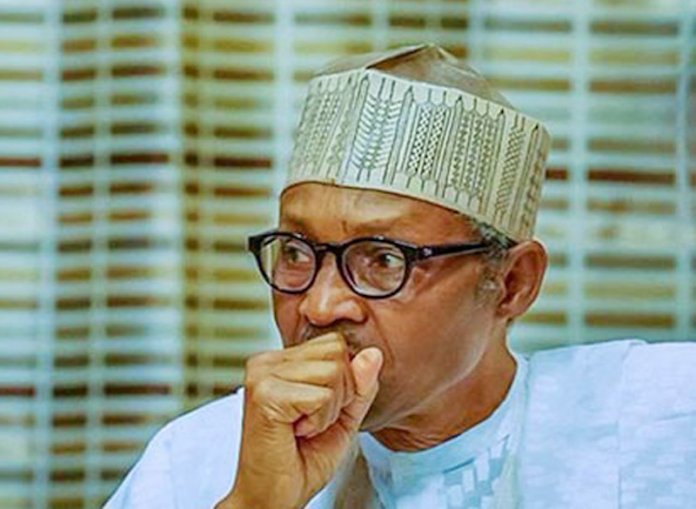 Today, Nigeria is uncertain of its values, leadership and safety, writes Louis Achi
Peering into earlier history, Marcus Tullius Cicero, Roman statesman, lawyer and philosopher, who played an important role in the politics of the late Roman Republic once observed that, "The safety of the people shall be the highest law."
Given the heft of ancient Rome in the evolution of human society and modern states, the sage's deep foresight could not have excluded Nigeria's current existential quandary.
Today, Nigeria is clearly uncertain about its values, its leadership and its safety. Various acts of violent and bloody insecurity occur on daily basis throughout the country under a General's watch.
This is hardly contestable. This ranges from kidnapping, so-called banditry, apparently targeted killings, outright massacres and of course, terrorist infamy with sophisticated weaponry being employed. National security willy-nilly has become an ideal in appalling retreat.
Besides threatening the very fabric of national integration in the country, claiming the lives of thousands of innocent lives and those of gallant soldiers and creating the ecology of uncertainty and fear, the continued state of insecurity has also undermined industrial development.
Worse, this scenario is pushing many constituent ethnic nationalities to crave Thomas Jefferson's peculiar prescription: "For a people who are free, and who mean to remain so, a well-organised and armed militia is their best security." Shocking statistics on casualty are tending to persuade many to consider this option, despite its constitutional quirkiness.
Back home, a couple of years ago, retired General Theophilus Danjuma, at the occasion of the convocation ceremony of the Taraba State University had echoed the Jeffersonian 'solution' having apparently read the handwriting on the wall.
"You must rise to protect yourselves from these people, if you depend on the Armed Forces to protect you, you will all die. This ethnic cleansing must stop in Taraba, and it must stop in Nigeria.
"These killers have been protected by the military, they cover them and you must be watchful to guide and protect yourselves, because you have no any other place to go. The ethnic cleansing must stop now otherwise Somalia will be a child's play. I ask all of you to be on your alert and defend your country, defend your state."
Although the Nigerian Army, in response to Danjuma's serious allegation, set up an investigative panel to establish the veracity of the retired General's claims, it could not affirm his accusations. The rest is history. Or is it?
Early last week, former Deputy Governor of Central Bank of Nigeria and erstwhile presidential candidate of the African Democratic Congress, Obadiah Mailafia, in an interview with a radio station, Nigeria Info, alleged that the government was sponsoring the killings in Southern Kaduna and a northern governor is a commander of the terrorist Boko Haram group. This provoked quick-fire responses from both the DSS and NBC.
Besides the North East bloody theatre, Southern Kaduna is another centre of puzzling slaughter seen by many as ethnic cleansing. There have been series of attacks and wanton killings of citizens by so-called gunmen, who continually invade that territory. Many half-hearted efforts to stem the genocidal killings have yielded poor results.
Significantly, recently the High Command of the Armed Forces of Nigeria (AFN), on Thursday, said special operations forces have been deployed to curb the incessant attacks and killings in Southern part of Kaduna State.
According to Major General John Enenche, Coordinator of Defence Media Operations, (CDMO), "In a bid to curb the recent attacks and isolated killings in Southern Kaduna, troops of Operation SAFE HAVEN have continued to intensify efforts aimed at securing the lives and property in the general area. Particularly, Special Operations Forces have been deployed to the Joint Operations Area covering the various flash points."
Clearly, to quell the incipient conflagration threatening the Nigerian state, beyond appropriate military actions, a multi-stakeholder approach is imperative. The puzzling thirst for blood and the preference for violence in expressing pent-up frustration and disenchantment with the state, its citizens and national totems may be a pointer to the need to revive moral values and virtues within the socio-economic, political and religious spheres.
Notes Sanford Bishop, "Do not compromise on national security for purely budgetary reasons. The world is dangerous, and we must always be prepared for anything that might threaten our national interests and security."
Underfunding has been a reason adduced for certain shortcomings in the battlefield travails of the armed services and this must be addressed.
But then this critical reason must not obscure US Senator Edward William Proxmire's take that, "Power always has to be kept in check; power exercised in secret, especially under the cloak of national security, is doubly dangerous."