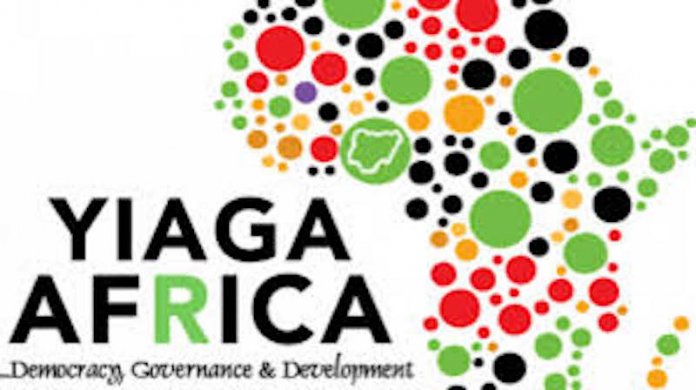 By Chuks Okocha
The Yiaga Africa has urged the Independent National Electoral Commission (INEC) and security agencies to ensure that the COVID-19 safety standards are observed in the forthcoming Edo and Ondo states' governorship elections
The group said that this became necessary in view of its observations of the just-concluded August 8 by-election in the Nasarawa State Central constituency election.
The civil society group in a statement by its Executive Director, Mr. Samson Itodo, said, "it is evident that INEC and other health institutions will need to take measures based on lessons learned from this election to guarantee the enforcement of safety guidelines during subsequent elections amidst COVID-19, particularly for the upcoming off-cycle governorship elections in Edo and Ondo".
He further stated, "Electoral technology can enhance electoral transparency as observed with the IReV platform; however, it has the potential to undermine the credibility of elections and decrease voter participation if the tools and systems are not tested, verified and deployed in line with Open Election Data principles coupled with adequate public sensitisation on their functionality and efficiency".
The recommendations, Yiaga Africa said became necessary for improvement since INEC said the by-election served as a precursor to the upcoming 2020 governorship elections in Edo and Ondo states.
The by-election was conducted in 44 polling units across seven wards in Nasarawa Local Government Area (LGA) with a total of 71,919 registered voters.According to the statement by Itodo, the group also recommended that INEC should collaborate with security agencies to enforce all safety guidelines, particularly those regarding wearing of face mask and maintaining physical distance between voters
Yiaga Africa urged INEC to ensure that technological tools and devices are configured, tested, and fully charged before deployment on election day, insisting also that polling officials should be adequately trained on new technological tools ahead of election day to ensure effective management of elections
"INEC should scale the INEC Results Viewing (IReV) portal to all subsequent elections. In doing so, the Commission should ensure election results conform to open election data principles such as timeliness, granularity, analysable, accessible."