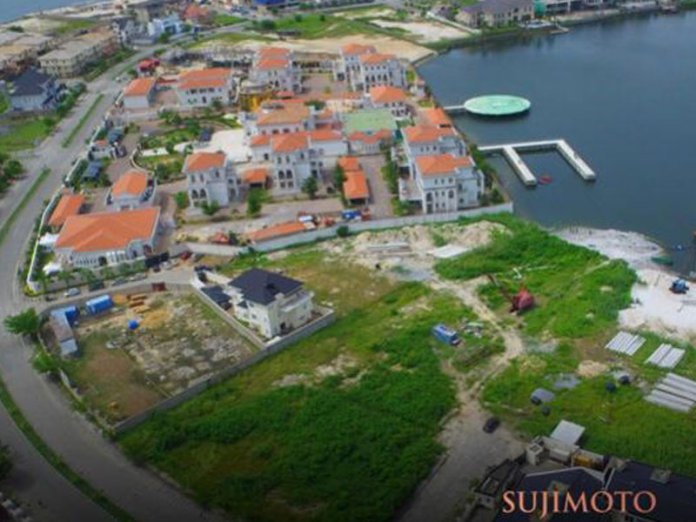 In a bid to stabilize high standard of living in Nigeria, Sujimoto group has provided auspicious and suitable suites in Banana Island.
According to the statement made available to THISDAY, Leonardo is a project to extend goodwill to all meaning Nigerians and rest of the world.
"We have responded with a revolutionary project called the LeonardoBySujimoto. With this, you can own a Sujimoto apartment without breaking the bank. We have studied the best apartments and what we are creating beats the best".
Leonardo comes in two, three and four bedrooms units. It is a great investment offer as the two bedrooms which are currently selling for N200m, three bedrooms for N250m and four bedroom is for N300m
"For Leonardo, we have decided to go all out, creating a building that from foundation to Chandeliers, your only experience will be luxury, State-of-the-art features and facilities such as Full Home Automation, Kohler kitchen, 3 Metres Doors, Duravit's Phillip Stark and Zaha Hadid's Award winning SanitaryWares , Simone Saragoni's Technogym, Olympic size pool, Minimart, Mini Clinic, Hairsalon, Interactive Lobby like a 5-star hotel, Tennis Court, Squash Court, Imax Cinema, Indoor Virtual Golf, Luxury Spa, Bar & Lounge and lots more".
"When we started Sujimoto, we adopted two fundamental principles, Quality and Integrity 5 years ago, we promised that the MediciBySujimoto will come wrappedin Marble, today not one marble has fallen off! We promised that the Medici will come with Duravit Sanitary wares, not just regular Duravit, but the limited edition, designed by Phillip Stark. We promised that our gym will come with Simone Saragoni's Technogym 5 years ago, and today, the MediciBySujimoto project is still one of the best building in Ikoyi"
The group also disclosed the secret behind the architectural process : "People say why Leonardo Da Vinci, We say why not? We have studied the Iconic master of art – the Leonardo Da Vinci, whose work outlives the 16th century, finding relevance even in the 21st century; studying him and coming up with this design is to remind us that what we are building will not only be aesthetically different but iconic in character".
The group added that: "We might not be the Emmar Groups of Dubai, the Candy Brothers that built One Hyde Park in London, or Arthur Zeckendorf of New York City, but we are Sujimoto, we don't do things for immediate gratification, but for value creation.
"In building the Leonardo, We didn't only carry out research on architecture or location, we also wanted to understand the market direction and maximise investors' gratification.
"We spoke with developers and tenants, landlords and their neighbours, understood the pains of residence and their deepest desires, armed with this information, we set out to build what will not only compete with the best buildings in Africa but the best in the world".