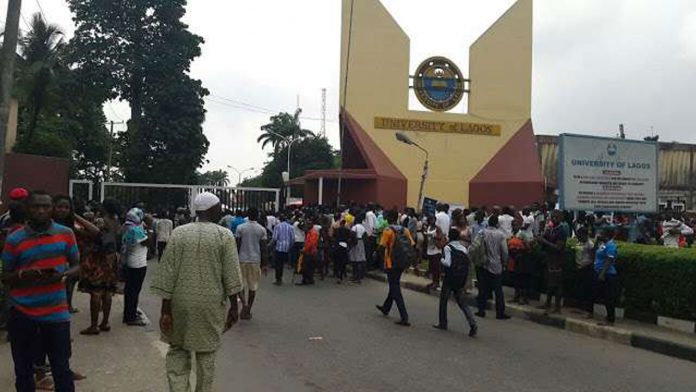 By Eddy Odivwri
Before the sun set last Wednesday, the news broke that the Vice Chancellor of the University of Lagos, Professor Oluwatoyin Ogundipe has been removed. It was obviously the end point of the fight between the school's management on one side and the school's Pro-Chancellor, Dr Wale Babalakin, on the other side.
Both Ogundipe and Babalakin had been on each other's throat since last March when suddenly the 51st convocation ceremony of the institution was called off, even when some ceremonies had started.
At the time, insiders had blamed Dr Babalakin of being power drunk and determined to breathe down the neck of the senate of the university.
At the Wednesday meeting which strangely(?) held at the NUC Building in Abuja and presided over by Babalakin, it was said that while six members voted for the removal of Ogundipe, four voted against while one suggested suspension.
Those who objected argued that the process of removal of the Vice Chancellor has been violently breached, especially as Ogundipe was not given a chance to defend himself, surmising that due process has not been followed.
But Babalakin who was determined to do Ogundipe in, ignored the calls for due process and went ahead to order the announcement of the removal of the Vice Chancellor.
Although the Federal Ministry of Education has affirmed that the University's Council has the right and powers to hire and fire a Vice Chancellor, it noted that such an action must follow due process.
So, the question is how much of due process was followed by Babalakin in the purported removal of Ogundipe?
He had been accused of trying to micro-manage the running of the institution by dictating the tempo of the day-to-day running of the university, a move which the senate and the Vice Chancellor had resisted.
Already, the local chapter of the Academic Staff Union of Universities, in a statement by its Chairman, Dr Dele Ashiru accused the Pro Chancellor of plotting to destabilize the university with the purported action. The ASUU passed a vote of confidence on Professor Ogundipe as the Vice Chancellor of the University of Lagos and dismissed the purported removal as illegal..
Right now, the stage looks set for another round of trouble that is bound to plague the university in the nearest future, what with the senate and the ASUU on the side of the Vice Chancellor Ogundipe while a slim majority of the University's Council members is with Babalakin in his complex fight against the authority of the institution.
It is hoped that the all stakeholders, including the federal government, will use this period of COVID-19 imposed holiday to properly sort out this leadership tussle in the institution so that it will not affect the smooth running of the university when schools eventually resume.