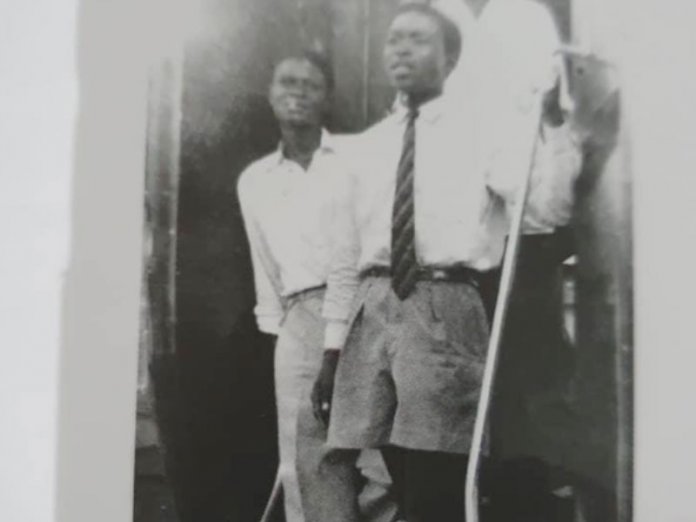 Society Watch By Adebayo Adeoye
"Hold fast to dreams, for if dreams die, life is a broken-winged bird that cannot fly," said American poet, Langston Hughes.
One only wonders the visions the teenage Olusegun Osoba saw on his commute from Osogbo, where he was born and grew up, to Abeokuta where he's from, and onwards to Lagos, where he attended secondary school.
A picture taken in 1958 shows a smartly dressed Osoba gazing, as if into the future, as the train that conveyed him rumbled on its path.
Only Chief Osoba can tell us his train of thought, the dreams he dreamt, and if he foresaw a future where commuters on a train headed for or passing through his home town, would bellow his name when they get to the Olodo station. Only he can tell us if it was part of his daydreams, or beyond his wildest dreams.
Yes, President Muhammadu Buhari deemed it fit to name the Olodo train station after the illustrious Ogun State citizen, and there is no denying that the octogenarian fully deserves it.
In the years following those teenage train trips, Osoba has through visionary thoughts, hard work, commitment and dedication, built himself to be the serial achiever that he is today, all which have culminated in this latest honour.
Chief Osoba is a renowned journalist of international repute, and multiple awards are a testament to his excellence. He rose to the zenith of his profession working for various news organisations both local and foreign, editing various titles in the Daily Times stable, and later becoming the paper's managing director.
The high esteem in which he's held by his kinsmen is apparent: on two different occasions and under different political realities, he was elected governor of Ogun State at the beginning and at the end of the 1990s.
A statesman whose voice is respected across different party lines and political divides, Chief Osoba holds the chieftaincy titles of the Akinrogun of Egbaland and the Aremo Awujale of Ijebu.
Now, it must be pleasing to him that the long abandoned and criminally neglected rail transportation in Nigeria is experiencing a long overdue renaissance under the leadership of the political party he belongs to. This once seemed like a pipe dream.
Very soon, teenagers with dreams and aspirations will embark on similar commutes reminiscent of the one the young Osoba took. This time though, when the train approaches the Olodo Station, there will be excited cries of "Osoba!"