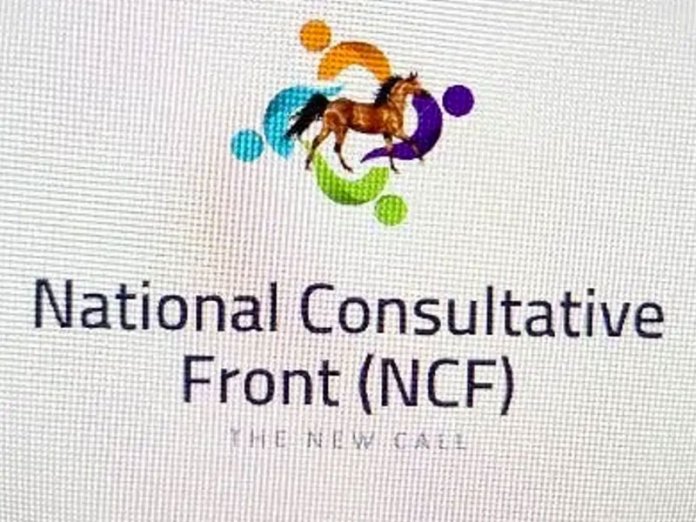 Seeks neutrality of all security forces in the process
Segun James in Lagos
The National Consultative Front (NCFront) yesterday asked the federal government and the Independent National Electoral Commission (INEC) to end violence in Edo State ahead of the governorship election scheduled to hold on September 19.
NCFront, a newly floated political platform with the mandate to rescue Nigeria from doldrums, also asked all security forces and their personnel to maintain neutrality before, during and after the electoral process.
It made these demands in a statement by its Head of Public Affairs Bureau, Dr. Tanko Yunusa yesterday, lamenting that supposedly democratic elections in Nigeria "are fast acquiring notoriety for violence and brigandage."
In a statement, NCFront described signals emerging from Edo State in the run up to the September 19 gubernatorial elections as advancing despicable acts of desperation clothed in violence and rascality of a frighteningly dangerous proportion.
It said: "Elections, to us, should not be a matter of 'do or die' if the end intention is to provide selfless service to the citizenry. When the level of desperation to win elections at all cost becomes evident as in the case of the run up to the Edo elections, it suggests that other considerations outside selfless service to the people may be the priority."
The movement, therefore, warned that the trend should not be allowed to fester, pointing out that it portended grave threat to civil democratic governance in the country.
According to it, this ugly and unflattering development in our country runs against the tenets of democracy and civility and should trouble all patriotic citizens.
On these grounds, NCFront urged INEC "to ensure a level playing ground for all participants, while security agencies are expected to maintain the neutrality required and necessary for their respectable non partisanship."
It added that it viewed INEC's preemptive threat "to halt the elections as unhelpful. What we think is needed is for security agencies to immediately get on top of the situation and provide formidable and dynamic security initiatives to ensure a level playing ground in the run up to the elections."
It, also, suggested that the security forces should work in harmony with INEC to guarantee the sanctity and integrity of the elections and its outcome.
It warned that the presidency might have partisan political interests in the outcome of the governorship election scheduled to hold on September 19.
It explained that the federal government "has a higher responsibility and duty of ensuring an equitably peaceful environment for all parties if the outcome of the election is to enjoy popular legitimacy, reflect the choice of the electorate and stabilize the polity."
It urged all stakeholders, particularly the federal government, constitutionally charged with ensuring security in the electoral process to take urgent steps to de-escalate the palpable tension thrown up in Edo state.
NCFront noted that the federal government should also ensure that a peaceful, free and fair electoral process , devoid of violence and brigandage, is enthroned.