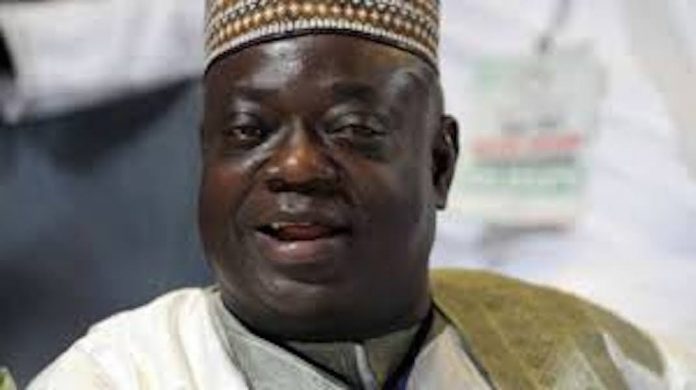 By Laleye Dipo
Amid increasing insecurity in parts of Niger State occasioned by bandits' attacks, cattle rustling, kidnapping and armed robbery, a former governor of the state, Dr. Muazu Babangida Aliyu, has said that there was 24-hour surveillance in the state to guard against any crime during his eight-year administration.
Aliyu, who made the exposition in a chat with newsmen in Minna, said: "During our time we had real security meetings on the notorious Allawa forests and we pushed in all the security agencies and we achieved good results.
"Immediately the contingents were moved there, I rented helicopters to move around the place and wherever they see a village that does not look like a village, they will go down and confirm who they were. By so doing, they were able to discover undesirable elements in the rural areas.
"I paid a lot of money because you can't have a security without spending money. You have to mobilize properly, especially for every assignment like that and I achieved a positive result."
In addition, the former governor said the conventional security outfit was combined with local intelligence making information on the activities of criminal elements within the local communities available to the security agencies.
According to him, "The traditional institutions in collaboration with the locals were be able to monitor movements of people within their communities, ascertain their identities and know where the person is coming from.
"We are no more using the local intelligence and the traditional institutions to tackle security problems. For every village, if we have any person coming in, he must report to the Mai Angwa (ward or village head) before he will be allowed to stay, and honestly that is how Minna was secured in those days.
"The neglect of local intelligence, especially movement of strange faces in the communities is largely responsible for the growing insecurity in the state and the country as a whole."
On the forthcoming state congress of the Peoples Democratic Party (PDP), the former governor said: "Elders of the party are putting heads together to pick consensus candidates for all the positions at stake."
Aliyu distanced himself from the position of the "Progressive PDP" members that he was fanning the embers of disunity within the party, saying as "a leader of the party, my major responsibility is to work for the success of the party at all levels".
However, one of the leading contestants in the chairmanship race, Alhaji Tanko Beji, has said: "Nobody has contacted me on the issue of consensus.
"I am always available for talks but the talks should not be based on preconceived decisions."