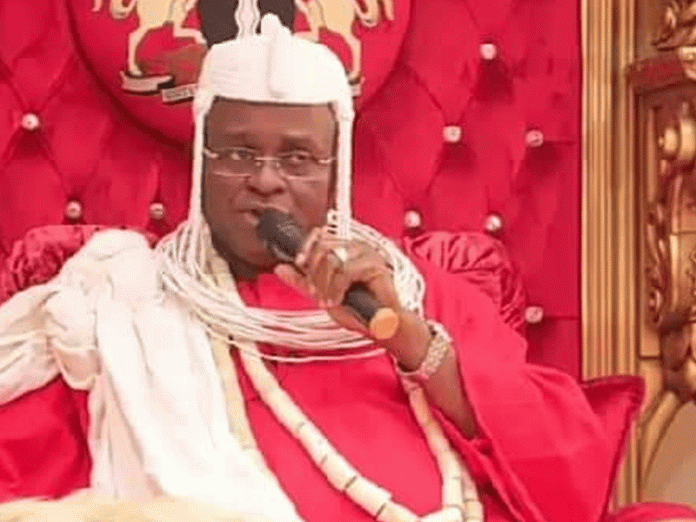 By Mary Nnah
The Egbere Emere Okori and Oneh-Eh Nchia X of Eleme kingdom, HRH Appolus Chu, has called on the Okrika Traditional rulers and elders to call their subjects to order and in particular, stop them from encroaching on Eleme territory.
He reiterated that the people of Eleme will no longer sit back and watch their territories invaded and taken over by neighbouring kingdoms as he along with his council members will not hesitate to employ all legal apparatus to protect the territorial integrity of Eleme Kingdom.
While calling on the Okrikas to respect the Supreme Court judgement of 1959 on the boundary of Eleme kingdom, Chu who made the appeal while addressing journalists at his palace in Ogale clan, Nchia Eleme recently, noted that the peace and development of his kingdom is non-negotiable.
Chu said such acts amount to contempt of the Supreme Court judgement of 1957 that clearly identifies the geographical mapping and boundary of Eleme Kingdom in relation to their neighbours.
The meeting which had in attendance chiefs from the 10 tribes and six clans in Eleme LGA was aimed at addressing the continuous encroachment of Eleme farmlands by the Okirikas, Oyigbo and other neighbouring communities.
The Oneh-Eh-Nchia X frowned at the frequent attacks of Eleme farmers each time they go to their farms particularly women and the destruction of crops by indigenes of Okrika, Oyigbo and other bordering communities.
He therefore called on Okirika traditional rulers and elders respect the Supreme Court judgment and the white paper recommendations of former Governor Peter Odili panel of enquiry regarding the boundary disagreement by calling their subjects to order.
HRH Chu stressed that the Okirika continued undermine of the strength of the common Eleme indigenes will no longer be tolerated.
HRH Chu recalled that the government of Sir Dr. Peter Odili in 1999 set up a panel of inquiry into the communal crisis between the people of Eleme and Okirika which was succeeded by a boundary adjustment committee that further placed a new demarcation between the two neighbouring communities following a trade-off agreement reached, just to maintain peace.
He noted however that the Okirikas have continued to disrespect and disregard this peace treaty by further encroaching on Eleme land beyond boundaries which is highly provocative.
"Around 1999, we also had an issue and peter odili set up a panel of inquiry and white paper was issued, the boundary adjustment committee was set up to identify the areas and for the purpose of peace, there was a give and take and the government have been able to place a boundary between Eleme and Okirika.
Eleme people had to adjust even when we were not satisfied for the purpose of peace, but we still observe that our Okirika brothers are still crossing over to our area to establish structures. This is undermining the strength of Eleme people and we will not sit back and watch them encroach into our territory", Chu said.
Chu stated that he does not believe that the traditional rulers of Okirika are aware of the encroachment on Eleme soil by their subjects and as such his council members have resolved to communicate to the Okrika traditional rulers and leaders to notify them of the developments and charge them to call their subjects to order, stressing that anyone erecting structures on the soil of Eleme is doing that at his or her own risk as Eleme people will certainly engage the apparatus of the law to secure their territories.
HRH Chu further stated that it is their responsibility as leaders to maintain peace and therefore will not tolerate any action that will provoke their youths to resort to self-help while calling on the entire youths of Eleme to maintain peace and remain calm as the issue will be resolved amicably.
He also warned other neighbouring communities planning or already encroaching on Eleme land to desist forthwith as the people will not hesitate to protect their ancestral territory.
Other members of his council of Chiefs said no kingdom will compromise their territories and assured its citizens of protection of every inch of their territory in line with their fundamental responsibilities of protecting lives and property The commended the Eleme people for exhibiting high level of tolerance, urging them to continue to maintain the peace.