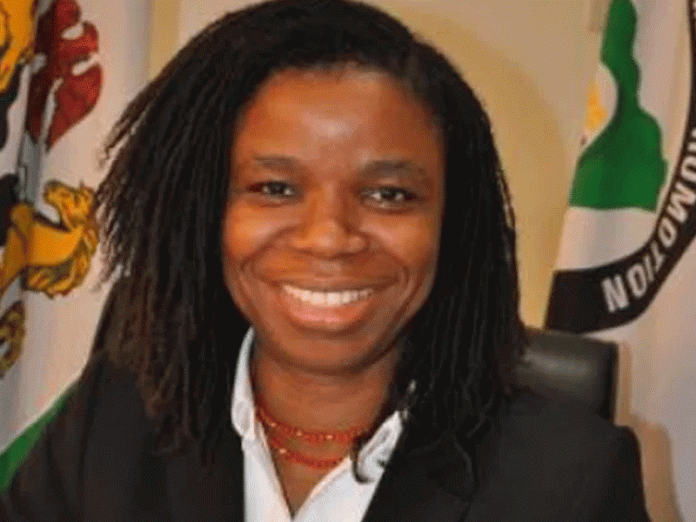 By James Emejo
The Executive Secretary/Chief Executive, Nigerian Investment Promotion Commission (NIPC), Ms Yewande Sadiku, Thursday said the commission is currently working with relevant agencies of government to overhaul the country's defective Bilateral Investment Treaties (BIT) with other countries.
She said the commission had recently undertaken an assessment of international trade agreements entered into with other countries and found several defects which needed to be corrected going forward.l
Speaking during an interactive session with journalists via web conference, Yewande said most treaties lacked the quality to attract the kind of investments the country required to meet its developmental objectives.
She said several of the agreements do not "represent the kind of development that we were hoping to achieve from them", adding that investment treaties provide high level of comfort for investors and helps to improve the attractiveness of Nigeria as an investment destination.
The NIPC boss, however, stated that the investment promotion agency has at the national level done quite some works aimed at ensuring that the quality of investment treaties signed matched the developmental expectations of the country going forward.
She said the reforms being introduced will usher in a new framework for bilateral investment treaty as well as to modernise the existing stock of old generation agreements.
She added that the reform objectives would have been conceived around the RIBS acronym which is Responsible, Inclusive, Balanced and Sustainable (RIBS) investments.
According to her, such investments would create jobs and aid technology transfer as well as boost the economy particularly in the Niger Delta where there's so much resources and yet experience poverty because of lack of sustainable investment policy.
Essentially, the sanitisation of the international trade agreements regime seeks to achieve among other things, a coherent reform process across the federal, states and at contract level.
The new framework will further redefine investment to ensure that it is not just the right kind of investment but that actual investments are protected going forward with additional provisions for fair and equitable treatment to parties.
The NIPC Director, Legal Department, Mrs. Patience Okala, said a safeguard for transfer of funds, which had been open-ended before now, had also been inserted in the proposed framework for bilateral treaties.
She said the existing provision for pre-establishment which had made the recent controversial federal government and P&ID deal possible, had been deleted in the review.
She said: "In the sense of that in that matter, the investment had not even taken place but because we were committed in writing to protect that investment…So we've effected a deletion of that provision in all Nigeria's international investment agreement."
She added that going forward, the country will match the profit objectives of investment agreements with the developmental objectives of the country.