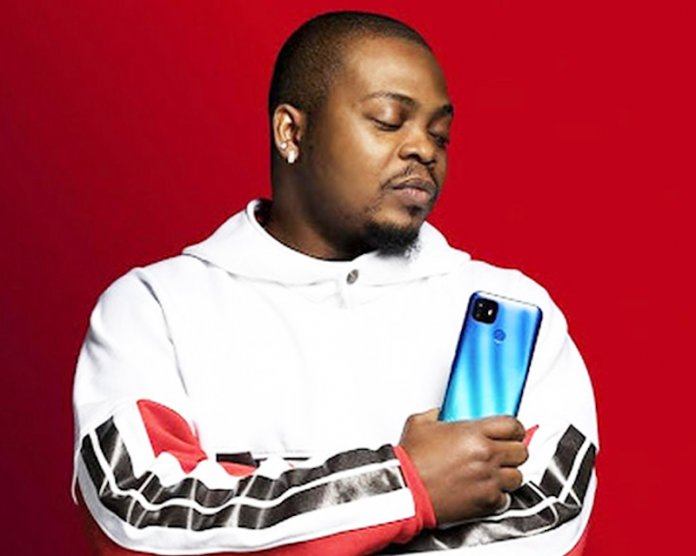 Rapper, Olamide is working on a new album, his first since signing a deal with Empire, an American distribution and records publishing company. Ferdinand Ekechukwu reports
Indigenous rapper, Olamide Adedeji, (Olamide) is working on a new album. The album will be his first project since his exhilarating deal with American distribution and records publishing company, Empire and his first since 'Lagos Nawa' album. In a recent post by the singer last Sunday, the 'Eyan Mayweather' announced that he is set for the release a new album. While posting a picture of himself with fast rising act, Omah Lay, Olamide wrote, "Album 100% ready…are you?"
Some weeks back, the YBNL honcho had hinted of a new album that was almost ready. He stated this while responding to his fans that the new project was keeping him busy and off social media for some time now. Although the Coronavirus has somewhat pushed most entertainers into their corners, Olamide has now joined the long list of artistes like Davido, Burna Boy, Korede Bello among others who are most likely dropping new projects soon.
Olamide who did not specify the date of the album then yet tweeted that he had been working tirelessly and the album is 95% ready. Olamide wrote, "I didn't forget my password lol. I've been in the kitchen ema foh, eshima gbor mi si. Album 95% ready #YBNLMafia".
The 'Wo' hit-maker had earlier dropped a nine-track EP titled "999" in February 2020, which was his latest since the collaborative album, 'YBNL Mafia Family' released in December 2018. With 9 songs on it, the "EP" as he called it, technically surpassed the normal track list of a standard E P.
Olamide had earlier stated that any artiste he signs, including FireboyDML, will reap from the resources, relationships and benefits tied to the joint venture deal he signed with EMPIRE. The upcoming album follows after two new singles from YBNL artiste, Fireboy DML. Likely he may be featured in Olamide's latest album.
Ever since the release of his debut album "Rapsodi" in 2011, hardly has a year gone without a full body of work from the famous rapper who has got the pulse of the street. It will be the first time he records such feat with two albums in a year when the album drops.
Although a lot has argued that Naira Marley has taken a large chunk of Olamide's space, his Marlian stun across a wide spectrum of the pop culture scene proves to that. Olamide has blessed Nigerian mainstream with some immense talents while showcasing others who need a spotlight. Over the past nine years, Olamide has endorsed certain acts and at other times, he had signed them. While a few have since left him in acrimony, most retain respect for him.
Since he burst onto the Nigeria music scene with his monster hit single, "Eni Eduro,"…. Olamide never remained the same.
The song received critical acclaim nationwide and instantly shot Olamide to limelight. At the time, he was signed to ID Cabasa's record label, Coded Tunes alongside Seriki and Kayefi. Under the label, he released his first album, Rapsodi. The terms of his exit were amicable. Olamide then branched out and founded his own record label, YBNL (an acronym for Yahoo Boy No Laptop, a tribute to how much money he makes without being involved in internet scam) under which he released his subsequent albums, including an album of same title (YBNL) in 2012. His 2014 album Street OT, The Baddest Guy Ever Liveth (2013), Eyan Mayweather (2015), and The Glory (2016) were other albums he released.