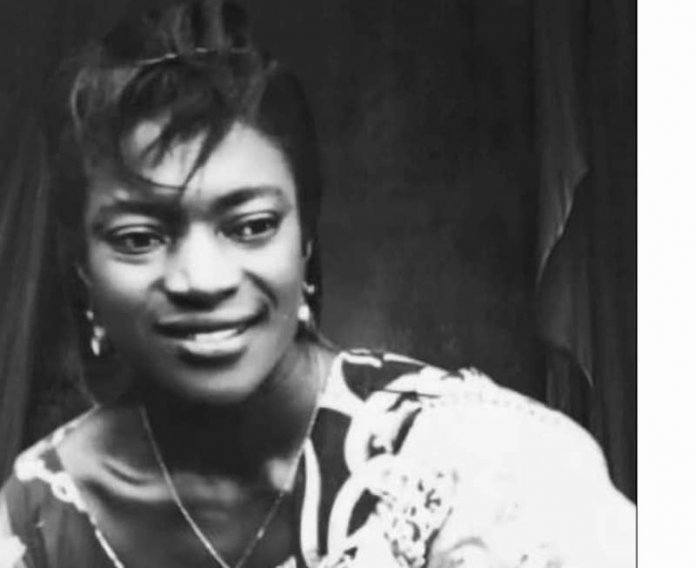 Rebecca Ejifoma chronicles the life and times of Regina Achi Nentui, Nigeria's first elected female local government chairperson
Madam Regina Achi Nentui was born on the 31st December, 1929 to Chief NentuiOdu, a farmer and fabled Chief of Bokomo and Mma Eguri Ojong Nentui of Assenasen, Ikom Town. She was the only child of her mother's seven children who survived.
It was her father who gave the land where the initial Roman Catholic Church establishments and institutions were built in Ikom to the Church. These include St. Martins Primary School, Holy Family Catholic Church, Holy Family Joint Hospital, the Leper Colony, Holy Child Convent School and Holy Child Secondary School. In appreciation, the Roman Catholic Church asked Chief Nentui Odu for one of his children to be brought up in the ways of the church in other words, in the whiteman's ways.
Since the girl called was thought to have ''little value'' in those days, he gave them Regina. Fortuitously she became amongst the first four Ikom (Ekpache Nkome) women to receive western education joining Mrs. Marcelina Enemeba Etta, Mrs. Getrude Bassey Njar and Mrs Rosa Aiyegbe Ekuma all of blessed memory. Mama was the youngest.
Her mother was among the earliest converts to the Roman Catholic faith. She took the name Teresa at her baptism. The conversion, along with the serial loss of her children, cost her her marriage.
Education-wise, she started her primary school in Ididep, Ibiono, attended St. Theresa Covent Primary School Edemekpat, Etinan and thereafter proceeded to Modern School, Ifugho in Ikot Ekpene Local Government Area of Akwa Ibom State. She then proceeded to Teachers Training College, Afikpo, Ebonyi State where she obtained her Teachers Training Certificate. She much later attended the University of Benin, Benin City for a certificate course in social work.
Known as a career woman, she began as a teacher with the Roman Catholic mission from 1941 to 1969 and was headmistress of Schools in Assiga and Ugep (in today's Yakurr Local Government) and Ikom (Holy Child Convent School) and Edor(in Ikom Local Government).
She was also the first Parish Secretary of the Holy Family Parish Ikom and served for many years before handing over to the late David Ebi Assima. In between she contested elections for the Chairmanship of Ikom County Council (now Ikom, Boki and Etung Local Governments) of the platform of the defunct National Council of Nigeria and Cameroun (NCNC) in 1960 and won.
She was Chairman of the then Ikom County Council between 1960-1963 making her the first female Chairman of a County Council(now Local Government) in the then Eastern Region, and indeed, the entire Country.
Her legacies include Holy Family Joint Hospital( built by the Roman Catholic Church in collaboration with the Council) County Secondary School now Government Secondary School, Ikom (Govisco), Ikom Water Works, Hospital Road, UAC-Four Corners Road, Ikom Town, the first tarred roads in Ikom. She had previously been elected as Councillor for Ikom Urban, the first woman to be so elected.
She transferred her service to mainstream civil service of the then South Eastern State (now Cross River and Akwa Ibom States). She worked as a Social Welfare Officer until retirement in 1992. She spent many years at the Remand Home, Ogoja as pioneer Matron reforming deviant youths.
As a family woman, she cherished her family both immediate and extended. She saw every child as hers and her home became home to all. She encouraged girl child education and did everything for her brothers, sisters, relatives and friends children to acquire education. She was the rallying point for all her relations and their children.
She was loving but strict, firm but fair and had very clear moral boundaries. She was strong, hardworking, resourceful, courageous and friendly and had a keen sense of justice. To her integrity, character and the fear of God were the bedrock of a proper life. She was totally indifferent to material things.
In her social life, she was a true and authentic EkpacheNkome daughter. Both parents were originally Ekpache Nkome and of royal lineages. She was a member of the Girls Guide, Catholic Women Organisation, Society of Saint Jude among others and held the traditional title of Okim Mgbe which she inherited from her father and also got in her own right. She was a member of Lion Club International.
Mama retired in 1992 to a quiet life in Ikom and devoted her time to Roman Catholic Church activities, community service, farming and enjoying the company of her her numerous relatives. She performed the Chirstian pilgrimage to Jerusalem. She was a fervent Catholic who went to mass every day until she took ill.
In her lifetime, she bagged several recognition- she was among 100 Cross Riverians inducted into ''The Cross River State Roll of Honour'' by the then Governor Donald Duke. On June 6, 2019 she was also inducted into the Nigeria Hall of Fame by the National Centre for Women Development in Abuja. She was represented at the occasion by Amaka, her daughter-in-law who received her insignia from the Director General of the Centre Mrs Mary Ekpere Eta, and Roy. The Ikom Chapter of the National Council of Women Societies also honoured her with a Life Time Achievement Award.