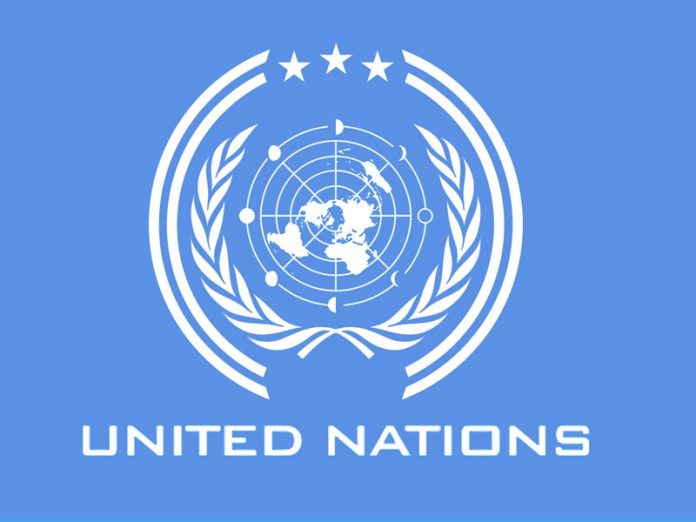 By Michael Olugbode
Japan, in collaboration with the United Nations Women and Search for Common Ground, has built a Women's Empowerment Hub in Borno State to address the impact of Boko Haram crisis on women in the troubled state.
Speaking during the commissioning of the hub on Wednesday, the Borno State Commissioner for Women Affairs and Social Development, Hon. Zuwaira Gambo, said the centre would provide the women with essential equipment for learning of skills such as tailoring, knitting, soap making, shoe and bag making and other services including informal education, counseling, recreational activities and legal support to better their lives and well-being.
She said: "As a government, we have been creating the enabling environment for the growth and development of the Borno women since the creation of the state and we are committed to continue in this regard.
"Through successive administrations, government had extended its hands of fellowship to the non-governmental organisations and contributes immensely to the development of the projects executed in Borno State.
"It is in order to maximize the benefits of the newly established Women's empowerment hub as a transformation and complementary tool for this government that the Ministry of Women Affairs and Social Development focuses more on a robust economic development of women especially through the partnering and collaborating with angled bodies which this administration had put in place to encourage local and foreign collaboration in women's empowerment."
According to Gambo, "To further reposition women for optimal performance, we have also undertaken the establishment of the Borno State 10 years development plan and the strengthening action that promotes women's right.
"The contribution of this partners (Search, UN Women, FIDA and Government of Japan) is an achievement worthy of commendation and emulation. Its conception and successful execution are clear testimony of the focus, effective coordination skills and prudence of the leadership in action."
Also speaking, the Search, Head of Office, North-east, Brian Weiner, said his organisation got involved in the building of the hub to bring succour to many people affected by the over a decade old Boko Haram crisis.
He said: "You may be asking yourself, what does a conflict transformation organisation have to do with women's empowerment or the establishment of a Women's Empowerment Hub? Women are deeply affected by violent conflict, as has been the case here in North-east Nigeria.
"However, when women's role in conflict is generally discussed, they are usually portrayed as the 'victims' of the conflict. Little attention is paid to the role that they play as peace builders and the ability that they have to prevent, resolve, and transform violent conflict and violent extremism."
He said a critical component of supporting women leaders' abilities to be agents of peace is to ensure both their protection and empowerment through their access to safe spaces, legal support, gender-based violence prevention, support and economic empowerment.
Weiner said: "Working closely with our partner, the International Federation of Women Lawyers, or FIDA, as well as the Borno State Ministry of Women's Affairs and Social Development, we have had the opportunity to establish and equip this beautiful Women's Empowerment Hub that we find ourselves in today."