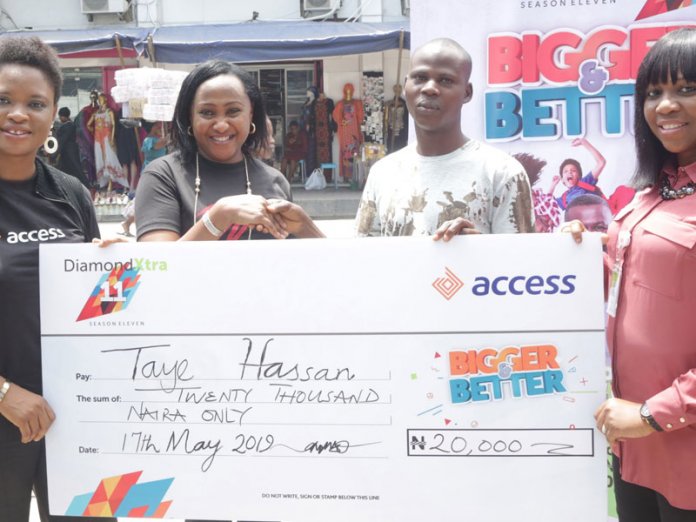 Nume Ekeghe
An Access Bank customer who trades at Ogbaru market, Onitsha, Anambra State Mr. Dominic Akaraka has won salary for life in the second quarterly draw of the DiamondXtra Season 12 reward scheme held in Lagos recently.
There were 1,000 other customers that emerged winners.
Akaraka, after receiving his prize cheque at his branch in Onitsha said: "I have been banking with Access Bank for more than 10 years now. When I got a call from the bank that I won the star prize, I warned the person not to call me again and I hung up the phone thinking it was a fraudster.
"But when they called again, I decided to give them a listening ear only to discover when I visited my branch that I have won the star prize of Salary-4-Life which means I would be paid N100,000 every month for 20 years.
"I am excited and short of words. I am 59 years old with a wife and six children. Before I got this call from Access Bank, I and my family have been going through financial challenges and business has been very slow and unprofitable due to the lockdown and restriction of business activities within the state."
Also speaking at the prize presentation ceremony, Head, Retail Product Insight and Capabilities, Access Bank Plc, Mr. Rob Giles, noted that the bank has kept its promise of keeping the initiative going and growing.
Giles revealed that over N5.4 billion in prize money had been doled out, while adding that the bank recently launched a variant of DiamondXtra tagged 'Xtrawins' where customers are rewarded with daily, weekly and monthly cash rewards.