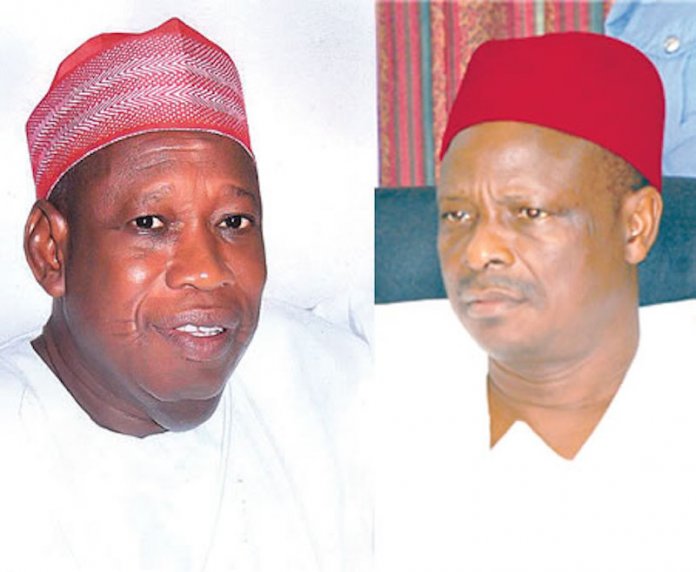 •Sues Kano government over procedural violations
By Adedayo Akinwale
The Kwankwasiyya Movement has petitioned the Chinese Embassy, Chinese Development Bank, the Senate, the Minister of Finance, Zainab Ahmed, and the Director General of the Debt Management Office (DMO), against the decision of the Kano State Government to borrow €684 million to finance light rail project in the state.
The group said it was disheartening and disappointing to note that with the current exchange rate regime, rising poverty level and the devastating impact of Covid-19 pandemic, the state government has concluded plans to mortgage the future of the present and incoming generations by committing them into a perpetual debt at the expense of their education, health and other social safety net investment.
The spokesperson of Kwankwasiyya, Mr. Aminu Abdulsalam, while addressing a press conference on Monday in Abuja, said that the repayment period for the proposed loan could take up to 50 years or more.
He stressed that the proposed borrowing was also equivalent to about 15 years of the total internally generated revenue (IGR) of the state and more than two years of its budgetary allocation.
Abdulsalam said this unfortunate development of an ill-conceived white-elephant project was coming at a time of global economic crisis compounded by the Covid-19 pandemic, making the repayment of the bogus project impossible.
He stated: "It has come to our notice that Kano State Government under the leadership of Dr. Abdullahi Ganduje is once again in the process of renewing its effort of contracting a loan facility to the tune of €684,100,100 from China Development Bank for financing of light rail project in the state.
"The total adjusted loan facility is equivalent to N299,533,228,785.00 at the Central Bank of Nigeria official exchange rate and N339,313,649,600.00 at the current parallel market exchange rate of N469.00 to one dollar."
Abdulsalam noted that the proposed project was conceived without due cognizance of the technical and other financial requirement as encapsulated in the country's procurement law.
He added that the state government has ignorantly contracted and agreed to sign agreement with the financiers of the project, even when they were advised by the technical experts to defer the said project bearing in mind the deficiency of other complementary inputs; such as power and the apparent heavy attraction of compensation from structures likely to be demolished.
The group therefore expressed disappointment that the All Progressives Congress (APC) caucus of the state House of Assembly that was supposed to provide the necessary checks and balances and ensure that the interest of their constituents are promoted and protected has, without any regard to legislative procedures, given a blanket approval to the state governor to take the loan and enslave the innocent people of the state.
It stated: "The Chinese Development Bank has been contacted via a petition in respect of the illegality and crass procedural violations by the state government (both the executive and the legislature).
"The attention of the Chinese embassy in Nigeria has been drawn to the risks of the proposed transaction with Ganduje; the president of the Senate, the Minister of Finance and the Director General of the Debt Management Office (DMO) were all written to, protesting against the proposed enslavement of the people of Kano State; and
"On our instructions, our lawyers have already instituted a case in court challenging both the legitimacy and the procedural violations associated with the proposed loan."