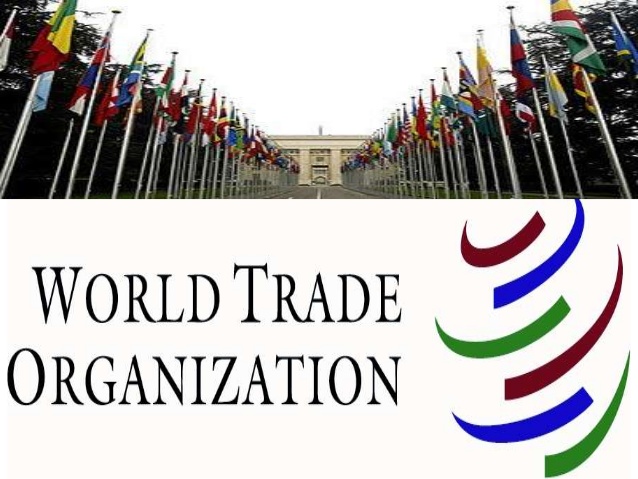 * AU searches for consensus candidate
Dike Onwuamaeze
The Director of the Kenya's Law School and former Director of the Kenya Anti-Corruption Commission (KACC), Professor Patrick Lumumba, has urged African countries to throw their support behind Nigeria's former Minister of Finance, Dr. Ngozi Okonjo-Iweala's bid for the position of the Director General of the World Trade Organisation (WTO).
Lumumba declared that "Okonjo-Iweala is the candidate we (Africa) should back, given her credentials," insisting that she is the most qualified African for the WTO's top job, in spite of the fact that his country woman, Ms. Amina Mohamed, is also gunning for the job.
His declaration came as the African Union (AU) made frantic efforts to produce a consensus African candidate for the WTO top job.
A recent memo of the AU that was addressed to its member states said: "The commission, under the guidance of the Ministerial Committee has made concerted efforts toward the endorsement of one single African candidate for this post.
The meeting of the committee at ministerial level was planned for three separate dates in order to deliberate on it, namely on July 2, 10 and 15, 2020.
However, due to circumstance beyond the control of the committee, the meeting has not materialised to date."
The memo stated that "as of present, therefore, there is no AU's endorsed candidate for the job."
Three out of the eight candidates running for the WTO's job are from Africa.
Lumumba regretted that Africans always have the penchant to compete against one another rather than coming together to support the best candidate.
The Kenyan lawyer pointed out that Africans lack the coordination that would have enabled them to speak with one voice where it mattered most
"Recently when we were competing for the non-permanent membership of the United Nations' Security Council, Djibouti was competing with Kenya. Why?
"Right now, there is the WTO; Okonjo-Iweala is the candidate we should back, given her credentials. Now, a Kenyan candidate has emerged, an Egyptian candidate has emerged — we are going to be manipulated and none of the Africans is going to get it.
"We've got to learn to do things properly as a continent. And when we do that, we'll be stronger and ultimately, our populations would benefit from it," Lumumba said.