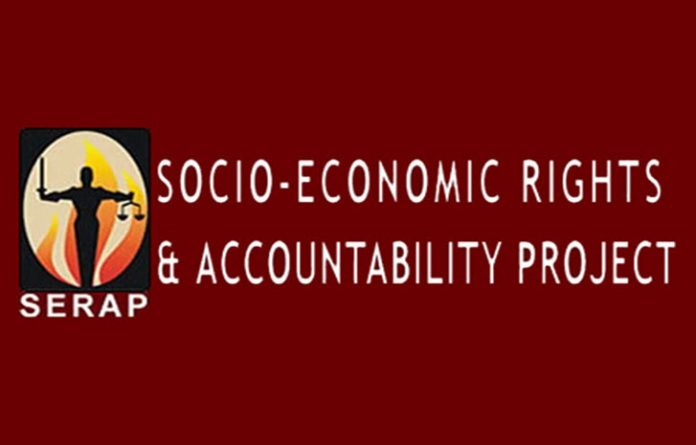 By Udora Orizu
Socio-Economic Rights and Accountability Project (SERAP) has written an open letter to President Muhammadu Buhari urging him to urgently set up a presidential investigative panel to probe corruption allegations in the Niger Delta Development Commission (NDDC).
SERAP also asked him to immediately suspend the Minister of Niger Delta Affairs, Godswill Akpabio and all those implicated in the allegations pending the outcome of any such investigation.
In the letter dated July 18, 2020, and signed by its Deputy Director, Kolawole Oluwadare, the organisation said it specifically wants a probe into allegations that the agency illegally spent N81.5 billion on travels, condolences, consultancy and public communication between January and July 2020.
It further asked the president to ensure that witnesses and whistle-blowers are protected and findings of the investigation made public, adding that when there's relevant admissible evidence, suspected perpetrators should be handed over to appropriate anti-corruption agencies for prosecution.
The letter read in part: "SERAP is concerned that allegations of systemic and widespread corruption in the NDDC are not only punishable offences but also directly undermine the human rights of Nigerians, especially the people of the Niger Delta.
"SERAP notes that your government has expressed the commitment to 'get to the root of the problem undermining the NDDC'. However, the most effective way to 'get to the root' of the corruption problem in the agency, and to ensure and protect the integrity of a forensic audit is to establish a special panel to carry out credible, independent, impartial and effective investigations into the alleged corruption in the NDDC.
"A decisive action is needed by you and your government to stop the corruption in the NDDC, and ensure that anyone suspected to be responsible is brought to justice, and to fully recover stolen, mismanaged or misappropriated public funds. Ensuring an independent, impartial, transparent and effective investigation into the corruption allegations in the NDDC would be entirely consistent with the Nigerian Constitution of 1999 (as amended), the NDDC Act, and Nigeria's international obligations, including under the United Nations Convention against Corruption to which the country is a state party.
"SERAP also urges you to instruct the police authorities and security agencies to immediately end the harassment and intimidation of former acting Managing Director of NDDC, Ms. Joy Nunieh, or any other witnesses and whistle-blowers. Suspected perpetrators will escape justice if witnesses and whistle-blowers are intimidated, harassed or threatened."