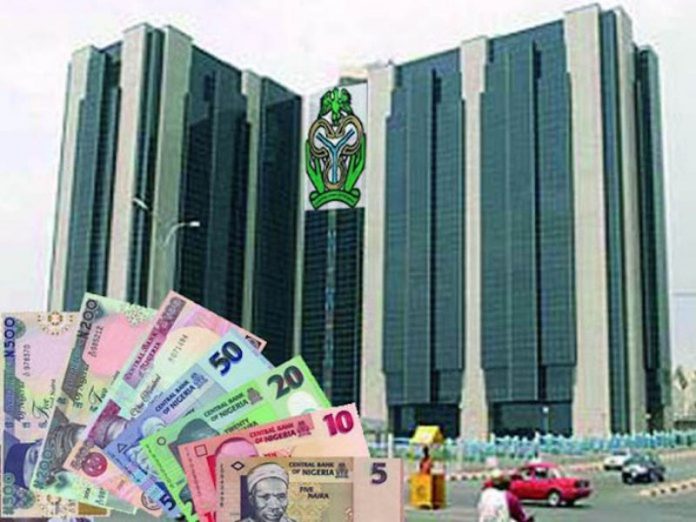 The Central Bank of Nigeria's (CBN) Monetary Policy Committee (MPC) at the end of its meeting Monday retained the benchmark monetary policy rate (MPR) at 12.5 per cent.
Also, the committee resolved to retain the cash reserve requirement (CRR) at 27.5 per cent and also retained the liquidity ratio at 30 per cent.
CBN Governor, Mr. Godwin Emefiele, said the Committee's considerations were guided by the developments in the global and domestic economic environment.
He said the MPC noted that the current coordinated efforts by the federal government to contain the COVID-19 pandemic would reposition the economy on a sustainable path of rapid recovery.
According to him, the Committee welcomed the government's articulated fiscal stimulus to cushion the impact of the pandemic on households and businesses, through various palliatives and fiscal incentives and reiterated the need for effective and timely implementation.
The MPC expressed the utmost need for both the monetary and fiscal authorities to collaborate, for the optimal synergy for measures targeted at reviving the economy.
"The Committee called on the government to sustain its efforts at diversifying revenue sources and ensure fiscal prudence, particularly, with the use of the recent grants and multilateral concessionary loans. The Committee encouraged the adoption of counter-cyclical fiscal policy framework to shield the economy from persistent revenue shocks.
"The MPC noted the Bank's overarching commitment to maintaining price stability and encourage the Bank to sustain the current measures targeted at moderating inflation, including addressing some of the supply-side structural challenges. The Committee urged the Bank to continue to give particular attention to its mandate of exchange rate stability, given the recent volatility in the international financial system, to avoid excessive demand pressures in the foreign exchange market.
"The MPC commended the Bank on its efforts in sustaining the soundness and resilience of the financial system, particularly, in the face of severe economic challenges. The Committee noted the Bank's drive to accelerate credit growth to the private sector, especially to micro, small and medium scale enterprises and the recent monetary stimulus packages to households and businesses affected by the pandemic," he added