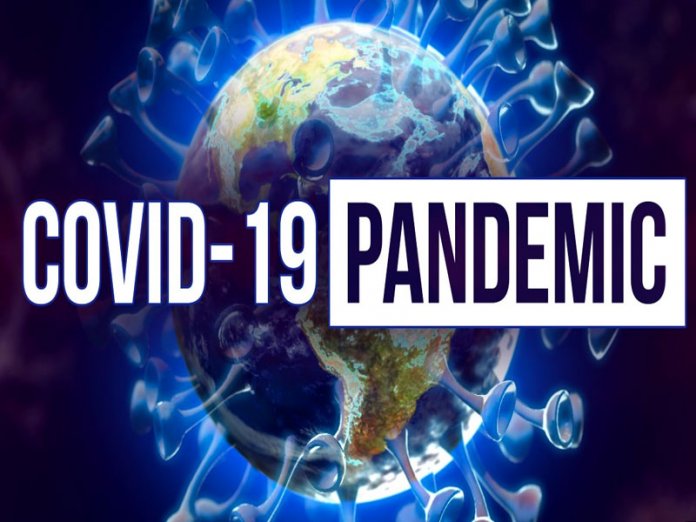 Since the advent of Covid-19 late 2019, the world has not known peace. The social, economic and political fabrics of the world, including Nigeria, have been rewired. FOREVER! What are the civic responsibilities of citizens, that activate civil and criminal liabilities? What are the responsibilities of the government, which, when neglected, could incur legal liabilities? Legal liabilities from both citizens and government are therefore, corollary.
Covid-19 and Civic Obligations of Citizens
Section 24(c) of the 1999 Constitution (as altered), provides for legitimate expectations from citizens in perilous times. These include abiding by the Constitution, respecting its ideals and its institutions, the National Flag, the National Anthem, the National Pledge, and legitimate authorities; helping to enhance the power, prestige and good name of Nigeria; defend Nigeria and render such national service as may be required; respecting the dignity of other citizens and the rights and legitimate interests of others; and live in unity and harmony and in the spirit of common brotherhood. The citizen is also expected to "make positive and useful contributions to the advancement, progress and well-being of the community where he resides; render assistance to appropriate and lawful agencies in the maintenance of law and order; declare his income honestly to appropriate and lawful agencies, and pay his tax promptly".
Accordingly, the law expects that citizens respect the interest of fellow citizens in all contractual agreements, which due to Covid-19, have been altered. This ordinarily, could attract damages for breach of contract.
Covid-19 and Legal Liabilities of the Government to the Citizens
Governments at all levels – Federal, State and LGs – are enjoined to maintain law and order; protect the fundamental rights, lives and properties of citizens within and outside the country; promote justice and democracy; provide necessaries of life, such as roads, houses, hospitals, water, electricity, education and other social services that make life meaningful.
Nigerian Governments are duty-bound to promote good fiscal and monetary policies, that promote economic growth and prosperity for the people; provide employment and create job opportunities.
Chapter II of the 1999 Constitution dealing with Fundamental Objectives and Directive Principles of State Policy are clear: "The security and welfare of the people shall be the primary purpose of government (Section 14). The economic system shall not be operated in such a manner as to permit the concentration of wealth or the means of production and exchange in the hands of few individuals or of a group (Section 16). Every citizen shall have equality of rights, obligations and opportunities before the law, have adequate shelter, food, reasonable living wage, old age care, sick benefits, pensions, welfare of the disabled, etc. (Section 16). Exploitation of human or natural resources in any form whatsoever for reasons other than the good of the community is prohibited. Children, young persons, the aged, are protected against any exploitation whatsoever and against moral and material neglect (Section 17)".
Covid-19 and Contractual Liabilities
Failure of parties to meet contractual rights and obligations, attracts damages for loss or injury suffered thereby [STAG ENGINEERING COMPANY LTD. v SABALCO NIGERIA LTD & ANOR, (2008) LPELR-8485(CA)].
The Coronavirus pandemic, will surely impact upon current or future contractual obligations of citizens of Nigeria. For contracts entered into before the outbreak, citizens are expected to consider the rights of fellow citizens under force majeure clauses, or the doctrine of frustration. Other clauses may also be relevant (including limitations on liability, time of essence clauses or material adverse change provisions).
Force Majeure
Force Majeure clauses are special provisions in contracts, inserted to protect people and businesses from the impact of extraordinary events or circumstances that are beyond their control on their contractual obligations. Such events include epidemic, war, strike, riot, or act of God. Typically, in force majeure clauses, a party must need to show that:
• An event has indeed occurred, due to circumstances beyond a party's reasonable control;
• The event actually prevented, hindered or delayed performance of the contract; and
• The defaulting party has taken all reasonable steps to mitigate the event or reduce its consequences.
The Court of Appeal, per Ndukwe-Anyanwu, JCA, in GLOBE SPINNING MILLS (NIG) PLC v RELIANCE TEXTILE INDUSTRIES LTD (2017) LPELR-41433(CA), put it succinctly, thus:
"Force majeure is something that is unexpected and unforeseen happening, making nonsense of the real situation envisaged by parties."
Deciding whether the Covid-19 outbreak is a force majeure event, will depend on the precise wordings of the clause. Not many force majeure clauses expressly refer to a "pandemic". Catch-all terms such as "act of God" or "government restrictions" could therefore, suffice; but determining this, will require careful consideration of the contract.
Issues of whether Coronavirus has prevented, hindered or delayed the performance of a contract, will also be factual. Usually, performance must be legally or physically impossible, rather than simply being more expensive or difficult.
Some contractual clauses require a lesser standard, of only showing that the event "delayed" or "adversely affected" the defaulting party. Finally, it must be shown that a defaulting party has done everything reasonably possible to avoid or mitigate the effects of the pandemic, or its consequence on its contractual obligations. What is "reasonable", again depends on the peculiar circumstances of each case. This may require a party incurring additional costs and difficulty. A party who never intended to perform a contract, or who had already breached the terms, cannot hide under force majeure. The doctrine can also not avail a party who cannot prove that force majeure did in fact, prevent him from performing his obligations under a contract.
Covid-19 and Frustration
Frustration of contracts, is quite different from force majeure. Frustration removes parties' contractual obligations when things beyond the control of the parties occur, that make performance impossible. You may be able to rely on frustration, if the contract relates to:
• an upcoming event that was required to be cancelled to comply with a Government direction; or
• a particular person doing a physical act who can no longer do this, due to self-isolation rules.
Whether frustration will apply will depend on a number of factors, including the terms of the contract, the context it was made, the parties' expectations and knowledge at the time of the contract, the nature of the intervening event, and the reasonable possibilities of future performance.
As held by the Supreme Court in AG, CROSS RIVER STATE v AG, FEDERATION (2012) LPELR-9335(SC):
"It is defined as the premature determination of an agreement between parties, lawfully entered into and which is in the course of operation at the time of its premature determination, owing to the occurrence of an intervening event or change of circumstances so fundamental as to be regarded by law both as striking at the root of the agreement, and entirely beyond what was contemplated by the parties when they entered into the agreement."
In NWAOLISAH v NWABUGOH (2011) LPELR-2115(SC), the Apex Court held:
"The events which have been listed by the court to constitute Frustration are: (1) Subsequent legal changes or statutory impossibility (2) Outbreak of war (3) Destruction of the subject-matter of the contract or literal impossibility (4) Government acquisition of the subject-matter of the contract (5) Cancellation by an unexpected event like where the other party to a contract for personal service, dies or where either party is permanently incapacitated by ill-health, imprisonment etc., from rendering the service he has undertaken".
See also GLOBE SPINNING MILLS (NIG) PLC v RELIANCE TEXTILE INDUSTRIES LTD (2017) LPELR-41433(CA); DAVIES CONTRACTORS LTD. v FAREHAM DC (1956) AC 696; AKANMU v OLUGBODE (2001) 13 WRN 132; NBCI v STANDARD (NIG) ENG CO. LTD. (2002) 8 NWLR (Pt. 768) 104; OBAYUWANA v THE GOVERNOR OF BENDEL STATE (1982) SC Pg. 167; TAYLOR v CALDWEL (1863) 3 B & Y S 826; J. P. DAWODU v B. ANDERSON & CO, LTD (1925) 6 NLR Pg. 105; ADU v MAKANJUOLA (1944) 10 WACA 168.
In ADDAX PETROLEUM DEVELOPMENT (NIG) LTD v LOYCY INVESTMENT CO. LTD & ANOR (2017) LPELR-42522(CA), the court held:
"It is implicit in the doctrine of Frustration, that the parties did not default in aborting the contract. See S.E.CO. LTD v NB.C.I. (Supra). If there was default, then the doctrine of Frustration could not be invoked."
Though the doctrine of Frustration is applicable to all contracts (AROKO v MCC LTD (1978) 2 LNR 60, self-induced Frustration is no Frustration, but a breach of contract [JACOB v AFAHA (2012) LPELR-7854(CA)]. See PULSELINE SERVICES LTD. v EQUITORIAL TRUST BANK (2010) LPELR-4886(CA).
Covid-19 and Other Areas of Concern
There is an urgent need to amend two important pieces of legislation, if Nigeria really desires to join the international community in taking full advantage of digital trade or internet related transactions: The Bill of Exchange Act, 1882, and the Carriage of Goods at Sea Act, 1992, both of which are received English Laws and therefore, form part of our corpus juris by virtue of Section 305 of the 1999 Constitution. Both laws require physical signatures. To reflect the position of the Electronic Communications Act which promotes paperless trade, they must be amended.
Similarly, other laws that impinge on Covid-19 must also be amended immediately. They include the Quarantine Act, the National Population Commission Act, the Social Development Act, and the National Economic Reconstruction Fund Act.
THOUGHT FOR THE WEEK
"Loyalty to the Nation all the time, loyalty to the Government when it deserves it" – Mark Twain
Quote
"DECIDING WHETHER THE COVID-19 OUTBREAK IS A FORCE MAJEURE EVENT, WILL DEPEND ON THE PRECISE WORDINGS OF THE CLAUSE…..CATCH-ALL TERMS SUCH AS "ACT OF GOD" OR "GOVERNMENT RESTRICTIONS" COULD THEREFORE, SUFFICE…."