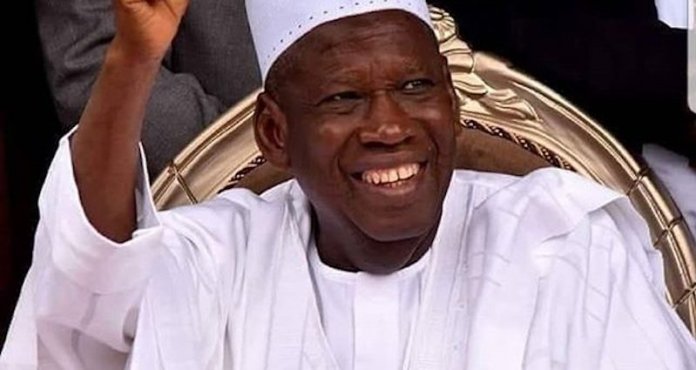 The Ring Road has been a silent and sometimes noisy witness to history in Benin, writes Dele Olowu
Every step in Benin, habitues will confirm, bears the dust of history. The Ring Road, arguably the city's busiest commercial hub, is without doubt, also its most historical traffic intersection. Important arteries such as Akpakpava, airport road, Sapele road, Forestry among others, run out from this roundabout into adjoining districts. The Ring Road Island was part of the pre-1897 Royal Palace and at a point hosted a British forte and barracks. The overview provided at the time, by this military hardware, represented a challenge to the reconstructed Palace even after its restoration in 1914.
Now restored to its preeminent splendor, the Ring Road is the very epicenter of Benin's spiritual, cultural, commercial and political life. It resonates with the tireless clamor of vendors; of hawkers; of an assortment of disordered minds; of beggars and the disabled seeking mercy and support; of buses on the edge and in a hurry; of a mass of humanity pursuing either profit or unstated advantage. It is perhaps amongst the most egalitarian spaces in the ancient city, not excepting the House of Assembly. It is the haven for all.
The perimeter fence of the Ring Road, has in customary defiance of official fiat, been obdurately deployed as the city's story board, announcing political ambitions, church news, miracle workers, music and an assortment of civic news. This is a major aesthetic and civic defilement, but it hardly counts. For all its permissive generosity, it must be but a surprise that the Ring Road in Benin City appears to be currently hosting a curious guest; Abdullahi Ganduje the incumbent Governor of Kano State. Memories of affinity between Edo and Kano States are not overwhelming. Grey beards would however recall that Military Governor Samuel Ogbemudia of the then Midwest enjoyed a especial closeness with Governor Audu Bako of Kano several years ago . Yes, names like Aminu Kano, Abubakar Rimi and Barkin Zuwo, all men of history from Kano, enjoy outstanding brand recognition in the Midwest region, yet none of them made it to the Benin City Ring Road.
Alhaji Ganduje, has perhaps, undeservedly clinched that distinction! This is understandable. Apart from being the current Governor of Kano State, he is also Chairman of the APC Campaign Committee for the Governorship Election in Edo Sate. Abdullahi Ganduje is being cheerlessly presented with a crown of thorns rather than a bouquet of flowers at the Benin Ring Road. A syndicate in Benin is showing on large screens at the Ring Road, a controversial clip of the governor in which he is seen pocketing wads of dollar notes. The crafty frontmen of this video clip have invented nothing new. The two-minute clip was recorded in 2017 and published by an obscure newspaper called the Daily Nigerian. It's publisher, one Jafaar Jafaar claimed the video was the product of a sting operation. The governor denied. Several salacious versions of this story have since emerged. Many of them are fanciful, but in the Nigerian environment where public office corruption has reached industrial levels , the doubting Thomases are a shrinking tribe!
The Ganduje video, even though old file, has continued to attract viewers. It is theatrical; it is free and catches your gaze in the centrality of the Benin Ring Road. But the free show has provoked a greater sense of politics in the city center. A new sense of hilarity too has been injected into Edo politics and its perception. Alhaji Ganduje, caught in his own illusion of invincibility, has not surprisingly boasted that he was going to isolate Governor Wike such that he would only regain consciousness after APC would have won the governorship prize in Edo. Wike fired back that Ganduje's dollars will not work in Edo State.
Edo State is a difficult political terrain and truly neither dollars nor the vulgar force of power can by themselves produce electoral victory. Many knowing residents in Edo State have recalled the relatively arid nature of Ganduje's tenure and in particular his poor management of the pandemic in Kano, and wonder how such a man's judgement can be trusted by anyone. But the Ganduje show continues on screen and provides both amusement and distraction. Those who have a sense of history and culture say that if Alhaji Ganduje on screen, is unable to garatify viewers by doling out a "fist full of dollars", some help can however be procured from another direction . Situated on the Ring Road, a shouting distance from the Oba Palace is the Urhokpota Hall. This Hall is named in honour of a renowned occultist who came into Benin from Esan during the reign of Oba Ozolua. He was an accomplished manufacturer of abundance and enjoyed royal approval. If Ganduje keeps the right esoteric company, he might find favor. But those who are cynical of supernatural agencies disagree. The viewing of the Ganduje video clip on the Ring Road is producing great amounts of disgust and the dollars, real or virtual will perhaps change nothing.
The Ring Road has been a silent and sometimes noisy witness to history in Benin. Appropriately, it hosts a national museum and multiple sculptures proclaiming the nation's history ; it has an amusement park; in the past it served as a motor park and under Governor Ogbemudia it was the main stadium in Benin for a while. Infamously, on the 29th of June 1968, the Ring Road hosted what was perhaps the first public execution in Nigeria. It was a tumultuous occasion as two Nigerian soldiers were executed for killing four innocent civilians in Ogwashi Uku. It was a war time outrage.
The Edo State governorship election is not a war. It is more than that. However, it is not about blood or the loss of life. It is about a redefinition of power and its ends. Ganduje's boast about asphyxiating Wike is extravagant and the video clip now showing gives no hint of such omnipotence; his own record in Kano is fragile and suspect; support from such a source is therefore precarious and non-redemptive. As Chairman of the APC Committee for the Edo State Governorship election, Ganduje will be a perennial presence in Benin either in flesh or in his video clip. So if you want to see Ganduje, go to Benin. But here is a health warning! In Benin according to some accounts, if you have difficulty locating anyone, stand guard on the Ring Road. If after two days you still do not find the person in the throng, he has either relocated or he has joined his ancestors. Ganduje, bathed in a swirl of dollars, will not be difficult to find.
And if Ganduje and his party run out of subscribers, in spite of their rumoured fiscal endowments, they must resist the temptation of sinking into desperation and resorting to extra-judicial methods. The same Ring Road provides quaint human wisdom. At the first public execution in Benin, carried out at the Ring Road, 52 years ago, the Chief of Army Staff in an address delivered before the shots rang out warned that "we should not think we are gods just because we bear arms". That injunction against terror and atrocities by men of power still rings good even now.